Taliban Leader Says UN Security Council 'Pressure' Won't Work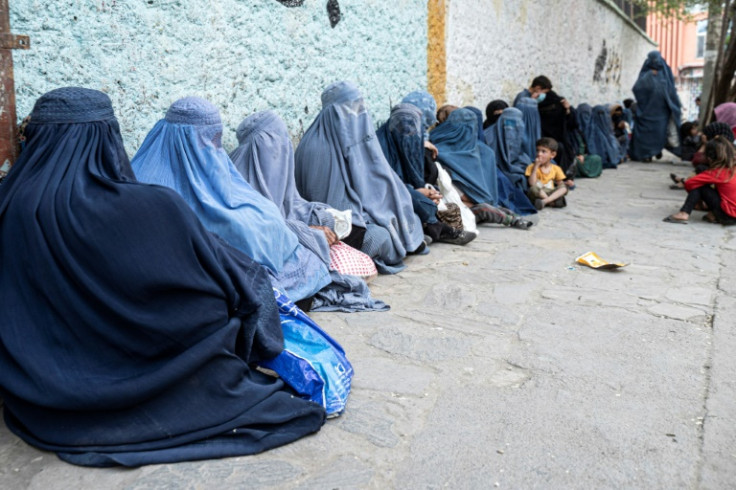 A senior Taliban leader warned the United Nations Security Council Friday to give up its "failed policy of pressure" after members adopted a resolution condemning Kabul's growing restrictions on women.
The resolution, passed unanimously by all 15 Council members on Thursday, said a ban on women working for the world body and NGOs in Afghanistan "undermines human rights and humanitarian principles".
The Council urged "all States and organisations to use their influence" to "promote an urgent reversal of these policies and practices".
Since ousting the foreign-backed government and returning to power in August 2021, Taliban authorities have imposed an austere version of sharia that the United Nations has labelled "gender-based apartheid".
Women have been barred from most secondary education and universities, prevented from working in most government jobs as well as NGOs and blocked from public spaces such as gyms and parks.
Anas Haqqani, a senior leader in the Taliban movement but with no official government role, said the council "shouldn't continue the failed policy of pressure".
"Any position adopted, that is not based upon a deep understanding won't give the desired results and will always be ineffective," he said on Twitter.
He said the council should instead remove diplomatic and financial sanctions placed on a slew of officials which "amounts to the collective punishment of Afghans".
Russian ambassador Vasily Nebenzia criticised the text of the resolution despite signing it.
"We seriously regret and are disappointed that steps and a more ambitious approach and texts were blocked by Western colleagues," he said.
"If you're so sincere, why not return the assets you've stolen from the country and without any preconditions," he said, referring to the $7 billion in Afghan central bank assets frozen by the United States after the Taliban government seized power.
The United States announced in September the creation of a fund based in Switzerland to manage half the money.
Amnesty International welcomed the Security Council resolution but said on Friday it "fell short of setting out concrete steps" that member states should take to help restore the rights of women and girls -- and to hold Afghanistan's rulers accountable.
The United Nations announced on April 4 that the Taliban authorities had banned Afghan women from working in its offices countrywide, several months after issuing an edict against Afghan women working for NGOs.
The move sparked wide opprobrium as well as a UN review of its Afghanistan operations, which is to last until May 5.
The world body has stressed "the dire economic and humanitarian situation" in Afghanistan, as well as the "critical importance of a continued presence" of the UN mission in Afghanistan and other UN agencies.
UN Secretary-General Antonio Guterres has organised a meeting in Doha next week with envoys from various countries to "reinvigorate the international engagement around the common objectives for a durable way forward on the situation in Afghanistan".
© Copyright AFP 2023. All rights reserved.