Turkey Quake City 'Won't Vote For Erdogan Again'
"We need change, we've had enough," said Mehmet Topaloglu, one of the first to cast his ballot on Sunday in the southern Turkish city of Antakya, destroyed by this year's devastating earthquake.
For Topaloglu, the 7.8-magnitude February tremor that killed more than 50,000 people in Turkey and the economic situation have changed the nature of the polls, which could end President Recep Tayyip Erdogan's more than two-decade grip on power.
"I voted Erdogan for his first two terms, but I won't vote for him again, even if he were my father," the farmer told AFP at an Antakya school used as a polling centre.
Semra Karakas and her 23-year-old daughter Aylin endured a 14-hour bus ride to return to Antakya for the vote, after the quake forced them to leave and settle in the southern coastal city of Antalya.
Speaking by containers acting as improvised polling stations, Aylin said the earthquake -- and the state's inadequate response to the emergency -- reaffirmed her choice in the race between two presidential frontrunners, Erdogan and his secular rival Kemal Kilicdaroglu.
"The state didn't come to our aid. They came three or four days afterwards," added the architecture student, who thinks support for the conservative Erdogan in Antakya's Hatay province will "fall a lot".
Semras recalled the images of dead babies lying in the rubble, some of whom perished due to the cold temperatures, and said the "catastrophe" would affect the polls.
Medical worker Deryer Deniz, 35, has lived in cramped conditions in a tent since the tragedy, and thinks this year's elections "are much more important".
She said she knew "many voters" who used to vote for Erdogan come what may have now changed their mind.
Whether that would be enough to swing the poll in one way or another remained to be seen. "But if the government falls, Hatay will have played its role," she concluded.
A group of young people enter the school's courtyard. Erdogan should "get lost", said one of them, Sercan, who refused to reveal his surname after calling the Turkish leader all names under the sun.
"All elections are important, but this one is even more so due to the earthquake," added Cemil Kanatci, a man in his 70s, who coyly said it was "possible" he would vote differently.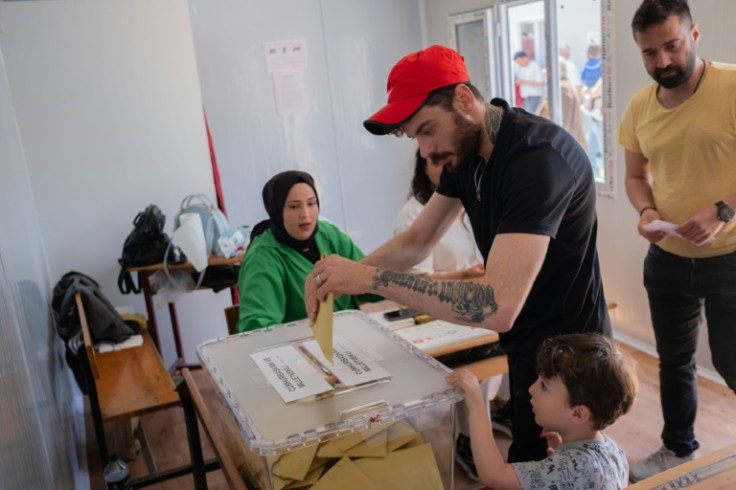 © Copyright AFP 2023. All rights reserved.