Turks Abroad Wrap Up Voting In Landmark Election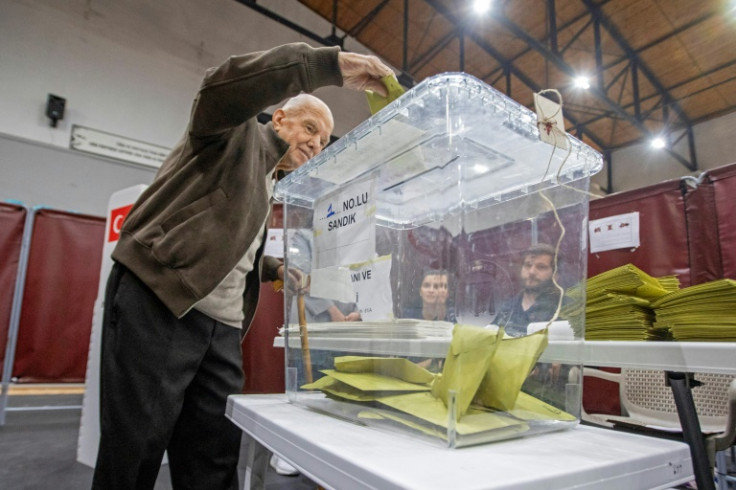 Millions of Turks living abroad wrapped up voting on Tuesday, in a tense election that has turned into a referendum on President Recep Tayyip Erdogan's polarising two-decade rule.
Sunday's presidential and parliamentary ballot will pass judgement on Turkey's longest-serving leader and the social transformation spearheaded by his Islamic-rooted party.
The vote is Turkey's most consequential in generations and the toughest of the 69-year-old's tectonic career.
Polls show Erdogan locked in a tight battle with secular rival Kemal Kilicdaroglu and his powerful alliance of six parties that span Turkey's cultural and political divide.
The first votes were cast by Turks who moved from poorer provinces to Western Europe over the decades under job schemes aimed at combating the continent's labour shortage in the wake of World War II.
Such voters comprise 3.4 million of Turkey's 64.1 million registered electorate and tend to support more conservative candidates.
Official turnout on the morning of the last day of overseas voting on Tuesday was reported at 51 percent -- a touch lower than in past elections and a possible sign of worry for Erdogan.
"I am here because Turkey is in a quite terrible situation right now," Berliner Kutay Yilmaz said on the first day of voting in Germany late last month.
"I want to return (to Turkey) one day. That's why I came here today and voted. I want the leader to change."
The vote has been accompanied by spates of violence that reflect the anger running through Turkey's polarised society during its deepest economic crisis since the 1990s.
Dutch police said on Sunday they had to break up a "massive brawl involving some 300 people" at a polling station in Amsterdam.
Police in the French city of Marseille used tear gas to stop a similar fight between Erdogan's supporters and opponents last week.
That did not stop a second brawl from breaking out at the same Marseille polling station later in the day.
The French police made two arrests.
Tensions boiled over during a tour of Turkey's conservative heartland on Sunday by Istanbul's popular opposition mayor Ekrem Imamoglu.
Right-wing protesters pelted his campaign bus with rocks and bottles while he was trying to deliver a speech from its roof.
Turkey's defence ministry said on Tuesday it had dismissed an infantry sergeant pending an investigation into his involvement in the violence.
The incident prompted Kilicdaroglu -- a 74-year-old former civil servant who wants to make Imamoglu his vice president -- to appeal for everyone to "please, please stay calm".
"We are going to an election and not to war," Kilicdaroglu said in a televised interview.
The febrile atmosphere reflects the stakes for all sides.
The opposition casts the vote as decisive for Turkey's democratic future.
Erdogan centralised power and unleashed sweeping purges in the second decade of his rule.
His courtship of Russia and military incursions into Syria have also chilled his once-warm relations with the West.
But the Turkish leader still commands support among poorer and more religious voters, who remember corruption and hardship that blighted half a century of secular rule.
Erdogan staged a show-of-force rally in Istanbul on Sunday that drew hundreds of thousands of fervent followers.
He announced a new 45-percent hike in wages for 700,000 state workers on Tuesday -- the latest in a long line of such announcement during the campaign.
"Erdogan is throwing the kitchen sink, the cooker, the washing machine and the entire contents of the Turkish house at these elections," emerging markets economist Timothy Ash remarked.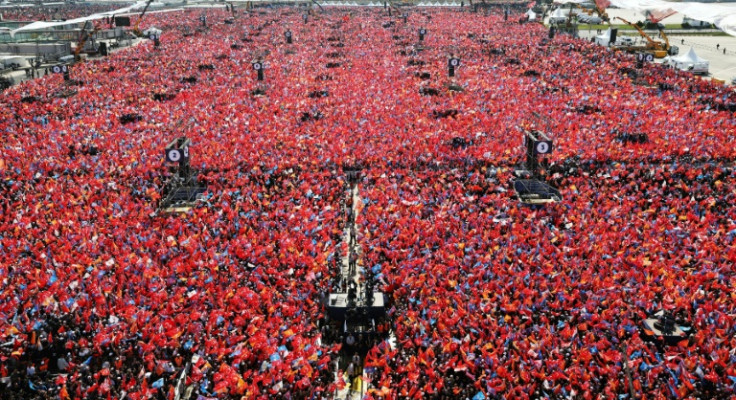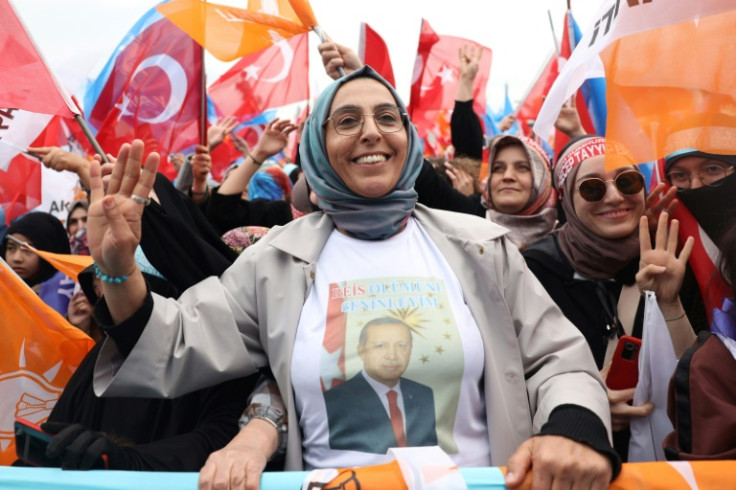 © Copyright AFP 2023. All rights reserved.