UAE Pledges Fund To Support Heritage Projects In Africa
KEY POINTS
The UAE will launch the funds in collaboration with the International Alliance for the Protection of heritage in conflict areas and African World Heritage Fund
UAE will dedicate a fund for the protection of heritage sites across Africa
The support will allow the UAE to become a Platinum Partner of the African World Heritage Fund
The Ministry of Culture and Youth and the Ministry of Foreign Affairs of the UAE announced it will support world heritage, document conservation and capacity-building programs across many sites in Africa.
"The UAE, in collaboration with esteemed organizations such as ALIPH (International Alliance for the Protection of Heritage in conflict areas) and AWHF (African World Heritage Fund), is proud to announce the launch of a dedicated fund, which will work to safeguard and document invaluable heritage sites across Africa," Sheikh Shakhboot bin Nahyan Al Nahyan, Minister of State at the Ministry of Foreign Affairs said in this Gulf News report.
"Our vision embodies a resolute determination to empower local communities, inspire innovation, and establish sustainable opportunities that will shape future generations. By doing so, we not only strengthen the fabric of cultural identity but also propel social and economic development, fostering an environment of peaceful coexistence," he added.
The announcement was made during an event led by the Africa Group at UNESCO headquarters in Paris during the Africa Day celebrations on Thursday as part of Africa Week. The pledged funds will be launched in collaboration with ALIPH and AWHF.
The event was attended by Sheikh Salem bin Khalid Al Qassimi, Minister of Culture and Youth; Valéry Freland, Executive Director of ALIPH, Firmin Edouard Matoko, Assistant Director-General for Priority Africa and External Relations of UNESCO and Souayibou Varissou, Executive Director of the African World Heritage Fund, the state news agency, WAM reported.
Also present at the event were ambassadors and permanent delegates to UNESCO, representatives of non-government organizations and the private sector.
The support will allow the UAE to become a Platinum Partner of the African World Heritage Fund (AWHF) through its Ministry of Culture and Youth, Gulf News said.
Launched in 2006, AWHF is an inter-governmental organization aiming to support the conservation and protection of natural and cultural heritage in Africa. The primary objective of the AWHF is to address challenges in implementing the UNESCO 1972 World Heritage Convention pertaining to the underrepresentation of African sites on the World Heritage List and in preserving and promoting the cultural heritage sites.
UAE's support will move toward building skills and competencies among members of local communities while ALIPH – which was co-founded by AUE and France in 2017, will implement the three projects in Sudan, Democratic Republic of Congo and Ethiopia.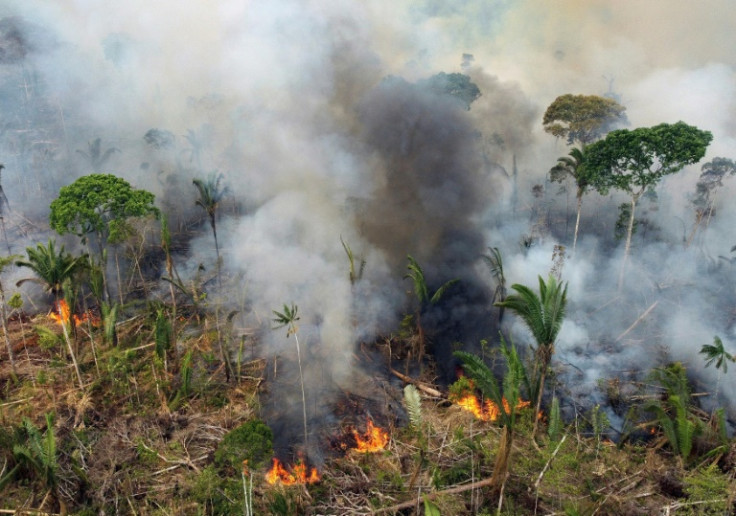 © Copyright 2023 IBTimes AE. All rights reserved.