UAE Welcomes Extension Of Russia And Ukraine's Black Sea Grain Deal
KEY POINTS
The UAE said the extension of the Black Sea Grain Initiative could pave the way for the establishment of peace between Russia and Ukraine
The country also thanked Turkey and the United Nations for brokering the extension of the deal
The agreement was signed in July 2022 to allow the resumption of exports of Ukrainian grain via the Black Sea
The UAE welcomed Russia's decision to extend the agreement on the Safe Transportation of Grain and Foodstuff from Ukrainian Ports, also known as the Black Sea Grain Initiative. In a statement on Thursday, the Ministry of Foreign Affairs and International Cooperation (MOFAIC) thanked the Republic of Turkey and the United Nations for making the extension possible.
According to the ministry, the extension symbolizes a positive step that would help address food shortages and improve global food security. The ministry also expressed its appreciation to the Government of the Russian Federation and the Government of Ukraine for welcoming the extension through the joint efforts of Turkey and the UN.
MOFAIC also noted that the extension could help pave the way for the establishment of peace between Russia and Ukraine, highlighting the importance of shared views to promote regional and international stability and peace.
Turkish President Recep Tayyip Erdogan announced on Wednesday that Russia agreed to extend the Black Sea Grain Initiative for another two months. "Our Russian friends said they will not interfere with Turkish ships leaving Ukraine's ports. We thank them for this," he said, The Moscow Times reported.
The extension comes a week after senior officials from Turkey, Russia, Ukraine, and the UN held talks in Istanbul regarding the possible extension. It also comes two months after a 60-day extension of the deal was agreed upon in March. At the time, Erdogan announced a two-month extension of the Black Sea Grain Initiative but did not reveal details regarding its expiration date.
Brokered by Turkey and the UN, the initiative was signed by Ukraine and Russia in July 2022 to allow the resumption of exports of Ukrainian grain via the Black Sea. Russia temporarily withdrew from the agreement following a terrorist attack in Sevastopol but resumed its participation in the deal on Nov. 2 of the same year after being able to secure guarantees from Ukraine on the non-use of the humanitarian corridor and ports designated for the export of agricultural products for military operations.
"The Russian Federation believes that the guarantees received at this time are adequate and resumes implementation of the agreement—the Initiative for the Safe Transportation of Grain and Food from Ukrainian Ports (Black Sea Grain Initiative)—which had been halted following the terrorist attack in Sevastopol," Russia said in a statement at the time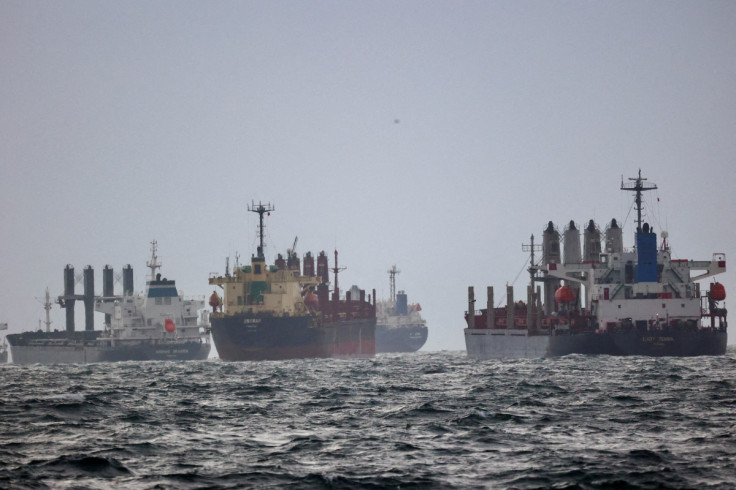 © Copyright 2023 IBTimes AE. All rights reserved.