Ukraine FM Urges Latin American States To Condemn Russian Aggression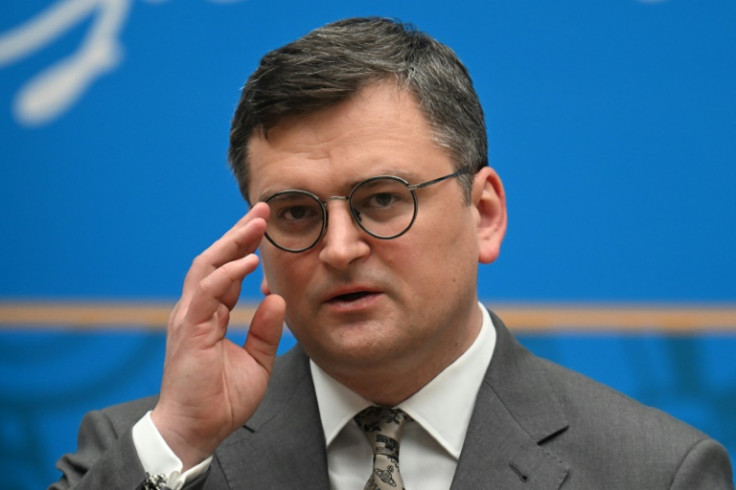 Ukrainian Foreign Minister Dmytro Kuleba urged all Latin American countries to condemn Russian "aggression" against his country on Thursday, at the close of a two-day visit to Guatemala.
Kuleba blasted the "neutrality" of several Latin American governments, saying that Russia's aggression is setting an example that other nations may follow.
"If Russia succeeds in invading a neighbor, in violating borders and committing massacres, others will be tempted to follow the Russian behavior," Kuleba said at a news conference in the national palace.
Guatemala is one of the few Latin countries that has offered unwavering support for Ukraine. Five months after the onset of the Russian invasion, Guatemalan President Alejandro Giammattei visited Ukraine to show solidarity with counterpart Volodymyr Zelensky.
"Some countries in Latin America believe that... the best way in this war of Russia against Ukraine is to remain neutral. Others say that this war is happening in Europe, and Latin America has nothing to do with it," Kuleba said.
"Others try to remain friends with both Russia and Ukraine. I am afraid this is not the type of war where these approaches work," he said.
Kuleba thanked Guatemala for its backing, noting that "the people of Guatemala know too well the suffering and destruction that war brings," referring to a brutal civil war in the Central American country from 1960 to 1996.
"Trust me, no other country in the world wants the war to end more than Ukraine," he said.
For his part, Giammattei assured Kuleba that "Guatemala will continue its political and diplomat support of Ukraine in its intense struggle for development, well-being and defense of its people."
"I hope for a speedy end to the war and the beginning of the reconstruction of Ukraine itself," Giammattei said.
© Copyright AFP 2023. All rights reserved.