Ukraine Hails Gains In Bakhmut As Zelenskiy Wins More Weapons In Europe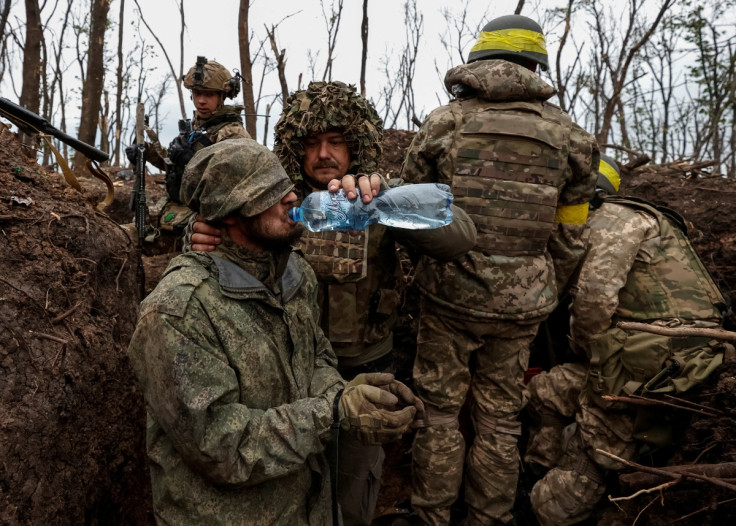 Ukraine on Monday hailed its first substantial battlefield advances in six months as President Volodymyr Zelenskiy won pledges for new long-range drones in Britain to add to a haul of Western arms for a counteroffensive against Russian invaders.
Since last week, the Ukrainian military has started to push Russian forces back in and around the embattled city of Bakhmut, its first significant offensive operations since its troops recaptured the southern city of Kherson in November.
"The advance of our troops along the Bakhmut direction is the first success of offensive actions in the defence of Bakhmut," Colonel General Oleksandr Syrskyi, Commander of Ground Forces, said in a statement on the Telegram messaging app.
"The last few days have shown that we can move forward and destroy the enemy even in such extremely difficult conditions," he said. "We are fighting with fewer resources than the enemy. At the same time, we are able to ruin its plans."
In its evening battlefield update on Monday, Ukraine's army General Staff said Russian forces were pressing efforts backed by heavy shelling to gain ground but had failed to advance around the village of Ivanivske on the city's western fringes.
The battle for Bakhmut has become the longest and bloodiest of the war and has totemic significance for Russia, which has no other prizes to show for a winter campaign that cost thousands of lives.
Over the past half year, Kyiv has dug in on the defensive while Moscow mounted its campaign, sending hundreds of thousands of fresh reservists and mercenaries into Europe's bloodiest ground combat since World War Two.
Kyiv is now preparing a counteroffensive using hundreds of new tanks and armored vehicles sent by Western countries since the start of 2023, aiming to recapture the sixth of Ukraine's territory Moscow claims to have annexed.
Zelenskiy met British Prime Minister Rishi Sunak in London on Monday, the latest stop in a tour that brought him to Rome, Berlin and Paris over the past three days, pocketing major new pledges of weapons along the way.
Britain, which last week became the first Western country to offer Ukraine long-range cruise missiles, followed that up during Zelenskiy's visit by promising drones that could strike at a range of 200 km (125 miles).
Sunak's government said it would soon start training Ukrainian pilots to fly fighter jets. French President Emmanuel Macron said in an interview with France's TF1 television that France was open to training Ukrainian pilots but he and Zelenskiy had not discussed delivering warplanes.
"I have not talked about airplanes. I have talked about missiles. I have talked about training," Macron said.
'PIVOTAL MOMENT'
Zelenskiy described the new weapons pledged by the Europeans as "important and powerful."
In a video address from a train taking him back to Kyiv, he said, "We are returning home with new military help. Newer and more powerful weapons for the front, more protection for our people. Greater political support..."
Sunak said the war was at a "pivotal moment" and Britain would remain steadfast. "It is important for the Kremlin to also know that we are not going away. We are here for the long term."
The Kremlin said it did not believe the added hardware would change the course of what it calls a "special military operation" to eliminate security threats posed by Kyiv's pursuit of ties with the West. Kyiv and Western backers call Russia's actions an unprovoked land grab.
Ukrainian forces drove Russian troops back from Kyiv a year ago, and recaptured ground in the second half of 2022, but have since endured a punishing Russian assault while waiting for arms to arrive.
Ukrainian officials are generally mum about details of offensives that are under way, but have reported substantial territorial gains on both the northern and southern outskirts of Bakhmut over the past week.
Moscow has acknowledged retreating north of the city, and the head of the Wagner private army fighting inside Bakhmut has said Russia's regular forces have fled positions on the northern and southern flanks.
Ukrainian officials portray the fighting in that area as localized advances, not the major counteroffensive yet to get under way.
A respected Russian news outlet's report on Saturday that four Russian military aircraft were shot down near the borders of Belarus and Ukraine was inadvertently confirmed by Belarus President Alexander Lukashenko on Monday.
"Three days after the events near us - I mean in the Bryansk region, when four aircraft were shot down, we are forced to respond. Since then, we, our troops, have been on high alert," Lukashenko was quoted as saying at an air force command base, according to the Pul Pervovo Telegram channel, a state outlet that reports on Lukashenko's activities.
There was no official response from Ukraine. But Mykhailo Podolyak, a senior adviser to Zelenskiy, on Saturday called the incident "justice ... and instant karma."
Belarus is a close ally of Russia, which used it as a launch pad for the invasion, though Lukashenko has insisted Belarus is not a party to the war and has not sent troops to fight alongside Russian forces.
(Writing by Peter Graff, Mark Heinrich and Patricia Zengerle; editing by Christina Fincher and David Gregorio)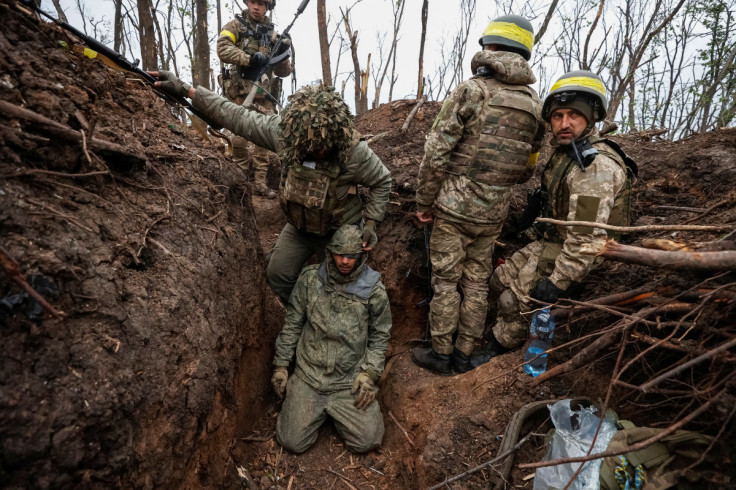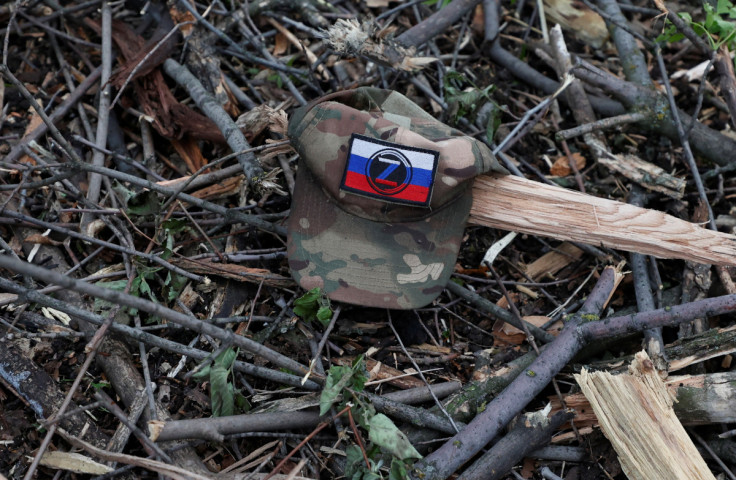 © Copyright Thomson Reuters 2023. All rights reserved.