Ukraine Hails Its First Offensive Success In Defence Of Bakhmut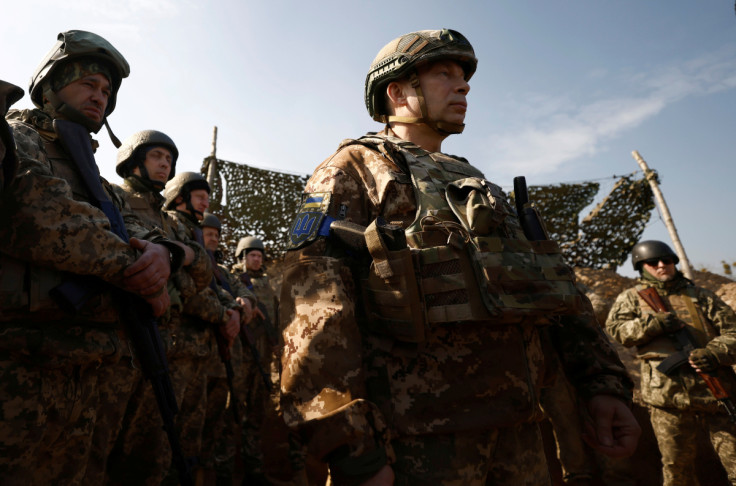 Ukraine's military on Monday hailed recent advances around Bakhmut as its first successful counterattack in the battle against Russian forces fighting for control of the eastern city.
But Kyiv also said the situation in Bakhmut was difficult. It cautioned that Moscow had not changed its goal of capturing the city and was sending assault troops to Bakhmut's outskirts.
The Ukrainian military said last week it had started to push Russian forces back in and around Bakhmut after months of heavy fighting, and Moscow acknowledged that its forces had fallen back north of the city.
"The advance of our troops along the Bakhmut direction is the first success of offensive actions in the defence of Bakhmut," Colonel General Oleksandr Syrskyi, Commander of Ground Forces, said in a statement posted on the Telegram messaging app.
"The last few days have shown that we can move forward and destroy the enemy even in such extremely difficult conditions," he said. "We are fighting with fewer resources than the enemy. At the same time, we are able to ruin its plans."
Kyiv is expected to launch a major counteroffensive soon to try to retake Russian-occupied territory, but Ukrainian officials have indicated that the gains around Bakhmut do not signal that the broader counterattack has begun.
Deputy Defence Minister Hanna Maliar said heavy fighting continued in and around Bakhmut, and that "everything" was difficult there.
"The Russians have not changed their goals. They are sending assault troops to the outskirts of Bakhmut," she wrote on Telegram.
Reuters could not independently verify the battlefield reports.
Moscow, which launched its full-scale invasion of Ukraine nearly 15 months ago, sees Bakhmut as a stepping stone to attacking other Ukrainian cities. Kyiv has said before that keeping up the defence of Bakhmut allows for the military to prepare its expected counteroffensive.
© Copyright Thomson Reuters 2023. All rights reserved.