Ukraine Seizes Assets Of Billionaire Accused Of Aiding Russia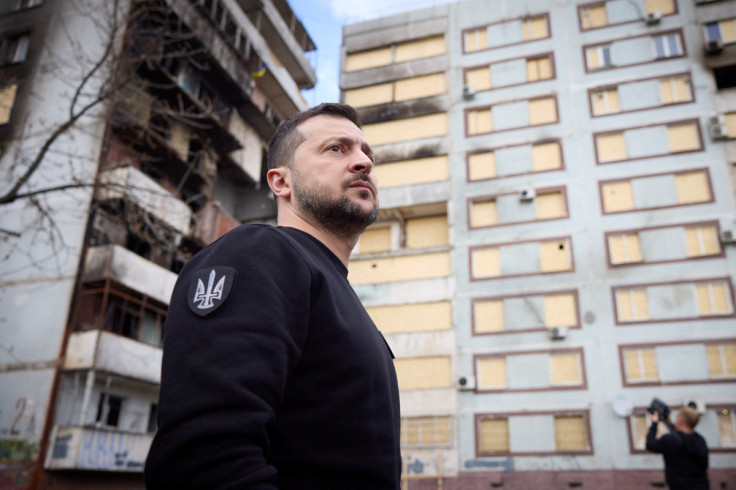 Ukraine's security service said on Thursday it had seized more than 3.5 billion hryvnia ($96 million) worth of assets belonging to exiled billionaire Vadym Novynskyi, who it is investigating for "aiding" Russia.
Novynskyi, whose wealth is estimated by Forbes at $1.4 billion, is one of the country's richest men, an ex-lawmaker and a sponsor of the Ukrainian Orthodox Church.
He is not in Ukraine and his whereabouts are unknown. He could not be reached for comment.
Novynskyi was sanctioned by Ukraine in December along with several of the UOC's bishops, shortly after a wave of searches on church properties amid accusations of links to Russia.
He has described the sanctions as "persecution on religious grounds."
The SBU security agency said it had seized assets including ownership deeds to 40 Ukrainian enterprises and 30 natural gas wells.
"The property of pro-Russian oligarch Vadym Novynskyi, who is involved in aiding the aggressor country, was seized," the SBU said in a statement.
The agency said it had found "pro-Kremlin religious literature" while conducting property searches during its investigation.
Novynskyi's company Smart Holding said on Monday that its offices had been raided by the SBU, calling the move "baseless" and alleging the involvement of an unnamed corporate rival.
The details of the accusations against him for aiding Russia have not been spelled out.
The case comes amid an escalating dispute between the government and the UOC, which Kyiv accuses of retaining long-standing religious ties with Moscow despite formally cutting them in February 2022.
Some senior clergy have been accused of treason and collaboration with Moscow. The church denies wrongdoing or that it has relations with Russia.
Novynskyi has close ties with the UOC, where he holds the honorary title of deacon and is often vocal in his support for the church.
He was regularly pictured with its most senior clerics before the Russian invasion, as well as after it. Last November, the head of the church travelled to Germany to meet the billionaire.
In its statement on Thursday, the SBU said that Novynskyi had tried to avoid the sanctions by transferring his assets to affiliated commercial structures.
($1 = 36.5600 hryvnias)
© Copyright Thomson Reuters 2023. All rights reserved.