Ukraine's Zelensky In Saudi For Arab Summit Attended By Assad
Ukrainian President Volodymyr Zelensky said he landed Friday in Saudi Arabia, host of an Arab League summit attended by long isolated Syrian President Bashar al-Assad, a close Russian ally.
The previously unannounced visit is Zelensky's first to the Middle East since Moscow's invasion in February 2022, giving the Ukrainian leader an opportunity to address leaders in the region that has been far less united in its support of Kyiv than staunch Western allies.
"Arrived in Saudi Arabia. I will speak at the Arab League summit," Zelensky said on Twitter, adding he plans to meet with Saudi Crown Prince Mohammed bin Salman and other leaders.
He arrived in the Red Sea coastal city of Jeddah one day after Assad, whose government is being readmitted to the Arab League after its suspension in 2011 over the brutal crackdown on pro-democracy demonstrators that led to civil war.
The summit in Saudi Arabia comes at a time when the world's biggest oil exporter is flexing its diplomatic muscle across the Middle East and beyond.
An Arab League official told AFP Zelenky's invitation came from Saudi Arabia, not the bloc. Saudi officials did not immediately respond to requests for comment.
Earlier on Friday, Assad met Tunisian President Kais Saied, Syria's official SANA news agency said, kicking off a series of bilateral talks before the summit is expected to officially open at 2:00 pm (1100 GMT).
"This summit is very important," Syrian Foreign Minister Faisal Mekdad said after reaching Jeddah earlier this week, adding the Syrian delegation was "here to make this summit a success".
Main streets in Jeddah were lined with the flags of Arab League member states including Syria, as Al-Riyadh newspaper declared on Friday it would be "the summit of all summits".
The meeting follows a frenetic stretch of high-stakes diplomacy triggered by the kingdom's surprise Chinese-brokered rapprochement deal with Iran announced in March.
Since then, Saudi Arabia has restored bilateral ties with Syria and ramped up a push for peace in Yemen, where it leads a military coalition against the Iran-backed Huthi rebels.
Riyadh also played a leading role in evacuating civilians from Sudan when fighting erupted there last month, and it is currently hosting representatives of Sudan's warring parties in a bid to hammer out a ceasefire.
"The Kingdom of Saudi Arabia has become, in the eyes of all observers, the peacemaker and the icon of harmony, calling for an end to differences and the elimination of conflicts," Kuwaiti writer Jawad Ahmed Bukhamseen gushed in an op-ed this week in the private Saudi newspaper Okaz.
Not every country in the region has been eager to mend ties with Assad.
Qatar said this month it would not normalise relations with Assad's government but noted this would not be "an obstacle" to Arab League reintegration.
On Thursday, the emir of Qatar, a fierce critic of the Syrian leader, announced he would lead his country's delegation to Jeddah.
Doha has called for accountability for "war crimes" in Syria, but the emir, Sheikh Tamim bin Hamad Al-Thani, made no comment on Qatar's expectations for the summit.
While Qatar and some other countries will be represented by their leaders, the president of another Gulf state, the United Arab Emirates, will be absent.
The UAE's Sheikh Mohamed bin Zayed Al-Nahyan has sent his brother and vice president, Sheikh Mansour bin Zayed, to Jeddah instead, official news agency WAM said.
Beyond challenges facing the Middle East, the Arab League summit should also take on issues like the war in Ukraine and "the global economic crisis", Khaled Manzlawiy, the bloc's assistant secretary general for political affairs, wrote on Wednesday in the Asharq Al-Awsat newspaper.
"Indeed, the entire world is undergoing a perilous stage in history as the maps of international relations are redrawn," he wrote, adding that Arab unity can give the region "a voice that is heard not only in the region but also across the globe".
Global preoccupation with Ukraine could amount to "a kiss of life for the League to play its role as a coordinating station for efforts to resolve conflicts in the region," Egyptian analyst Rabha Seif Allam told AFP.
From Riyadh's perspective, a successful summit would involve concrete commitments from Syria on issues including war refugees and the captagon trade, said Torbjorn Soltvedt of the risk intelligence firm Verisk Maplecroft.
Yet Arab League summits "have more often than not been characterised by internal disagreement and indecisiveness," he added.
"The bar for success will therefore be low."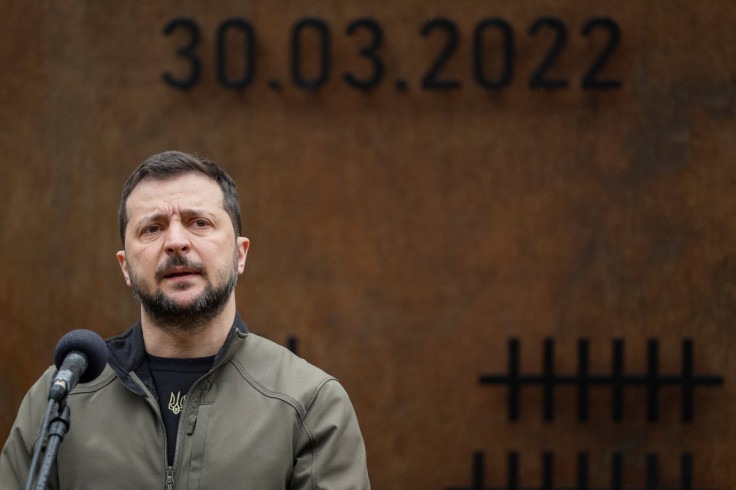 © Copyright AFP 2023. All rights reserved.