UN Chief, Envoys In Key Talks On Afghanistan Crisis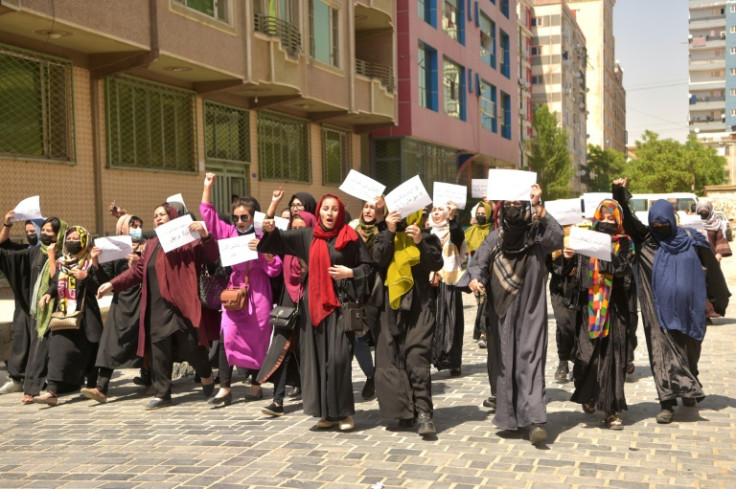 UN chief Antonio Guterres will gather international envoys at a secret location in Doha on Monday in an increasingly desperate bid to find ways to influence Afghanistan's Taliban rulers.
Considered the world's biggest humanitarian crisis by the United Nations, Guterres's quandary has been deepened by the Taliban administration's move to stop girls going to school and most women from working, even for UN agencies.
The Taliban government, which took back power in August 2021, will be absent from the talks with representatives from about 25 countries and international organisations, according to diplomats.
Ahead of the talks, a small group of women staged a protest in Kabul on Saturday to oppose any international recognition of the Taliban government. But the UN and Western powers are adamant this will not be discussed.
"Any kind of recognition of the Taliban is completely off the table," said US State Department spokesman Vedant Patel.
Apart from confirming that the Taliban leadership is not on the list of participants, the UN has refused to provide any specifics including the location in Qatar's capital or who will join Guterres.
The Taliban's deputy minister for refugees Mohammad Arsala Kharoti said on Sunday that "such meetings will not have any results."
"As long as they don't establish proper relations with the Emirate (Taliban-ruled Afghanistan) and no representation of the Emirate is present, these meetings won't be successful to a great extent," he told AFP at Kabul airport.
In Doha, the UN secretary-general is also to give an update on a review of the world body's critical relief operation in Afghanistan, ordered in April after authorities had stopped Afghan women from working with UN agencies, diplomats said.
The UN has said it faces an "appalling choice" over whether to maintain its huge operation in the country of 38 million.
Torn apart over the Ukraine war and other global tensions, the UN Security Council powers united on Thursday to condemn the curbs on Afghan women and girls and urge all countries to seek "an urgent reversal" of the policies.
The Afghan foreign ministry rejected the call and said the ban "is an internal social matter of Afghanistan".
Richard Gowan, UN expert for the International Crisis Group, an independent NGO, said the UN is "in a trap over Afghanistan".
"Guterres has to untangle a very complicated knot. He needs to find a way to keep aid flowing into Afghanistan, but the Taliban ban on women is a huge blow to the UN's ability to operate in the country."
Gowan said the international community wants the UN to maintain its critical presence.
"There are lots of differences among Security Council members over Afghanistan. But everyone, including Russia and China, agrees it is better to have the UN in Kabul than not."
The United Nations has given few indications of what proposals could be made at the meeting.
UN spokesperson Stephane Dujarric said on Friday the aim "is to reinvigorate international engagement around common objectives for a durable way forward on Afghanistan".
The global body also wants "unity or commonality of message" on women's and human rights, countering terrorism and drug trafficking.
"Recognition is not an issue," Dujarric insisted. Whether the Taliban government takes up Afghanistan's UN seat is for the UN General Assembly to decide.
But the UN and other groups have been holding increasingly intense discussions on how to engage with the Taliban authorities and possibly offer incentives for change.
US Afghanistan envoy Thomas West has been travelling across West Asia in recent weeks meeting different governments and groups.
Last year the United States moved $3.5 billion of seized Afghan assets into a Swiss-based fund to pay for relief and imports that are not controlled by the Taliban authorities.
Suggestions have been made that the US administration should consider easing sanctions.
"Much as we might prefer to see regime change in Afghanistan, for the foreseeable future a reasonably stable and sufficiently capable Taliban government is needed to help facilitate humanitarian programs, neutralise ISKP (Islamic State), and avert state collapse and civil war," Washington think tank the Middle East Institute said in a report last week.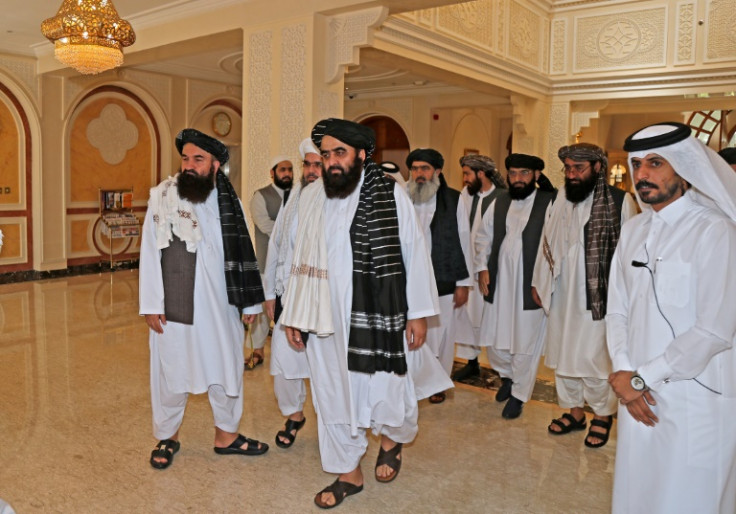 © Copyright AFP 2023. All rights reserved.