US Aims To Rally Allies To Up Pressure On Russia, Shore Up Ukraine Support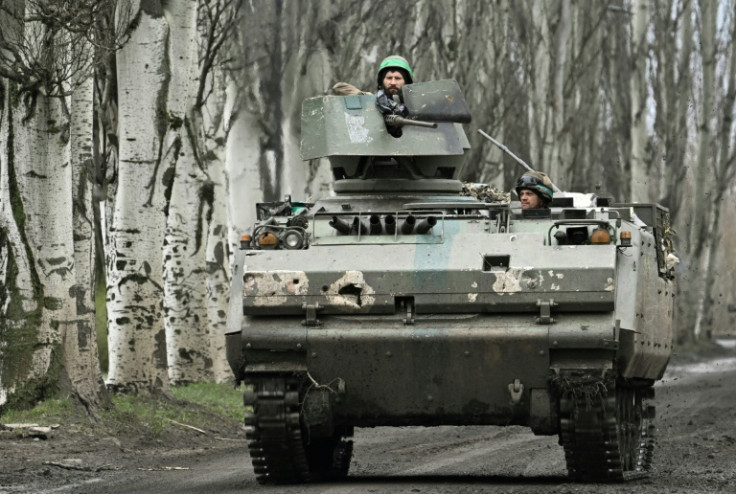 The U.S. government will seek to rally allies this week to ratchet up economic pressure on Russia over its invasion of Ukraine, and shore up support for Kyiv, a top U.S. Treasury official is slated to say on Monday.
Treasury Undersecretary Jay Shambaugh will underscore the United States' unwavering commitment to Ukraine in a speech at the Brookings Institution as global finance officials gather in Washington for the spring meetings of the International Monetary Fund and World Bank, according to excerpts obtained by Reuters.
Shambaugh, who traveled to Kyiv with Treasury Secretary Janet Yellen in February, said current inflationary pressures could not be separated from the war and its economic spillovers.
"The United States is redoubling our efforts to rally our global coalition of allies at the Spring Meetings on Treasury's two lines of effort as part of the United States' unwavering commitment to Ukraine," he said in the prepared remarks. That means "shoring up economic support for Ukraine's government and people, and ... continuing to deny (Russian President Vladimir) Putin the revenue and military equipment he needs to further his illegal war."
Shambaugh said the United States had provided close to $50 billion in assistance - including over $23 billion in budget support - to Ukraine over the past year, and would continue to stand with the war-torn country "for as long as it takes."
He said it was essential to help Ukraine provide government services and keep economic activity going, while laying the groundwork for the immense near-term recovery and long-term reconstruction needs.
Shambaugh highlighted the four-year $15.6 billion IMF program approved for Ukraine on March 31 as another key form of support, and a way to underpin Ukraine's efforts to strengthen good governance.
"Looking ahead, Ukraine will need support from a broad set of donors as its recovers and rebuilds. As an international community, we can coalesce around meeting the most urgent and concrete needs -- high-impact areas that can help Ukraine restart its economy and bring home displaced Ukrainians as conditions permit," he said.
Treasury was also renewing its focus on enforcing sanctions aimed at denying Putin "the revenue, technology and inputs he needs to fuel this illegal invasion."
Shambaugh said Western sanctions, embargoes and a price cap on Russian oil had seen Moscow post record deficits, while its oil and gas revenue fell by nearly half from a year earlier.
© Copyright Thomson Reuters 2023. All rights reserved.