US Believes Russians In Ukraine Have Suffered 100,000 Casualties In 5 Months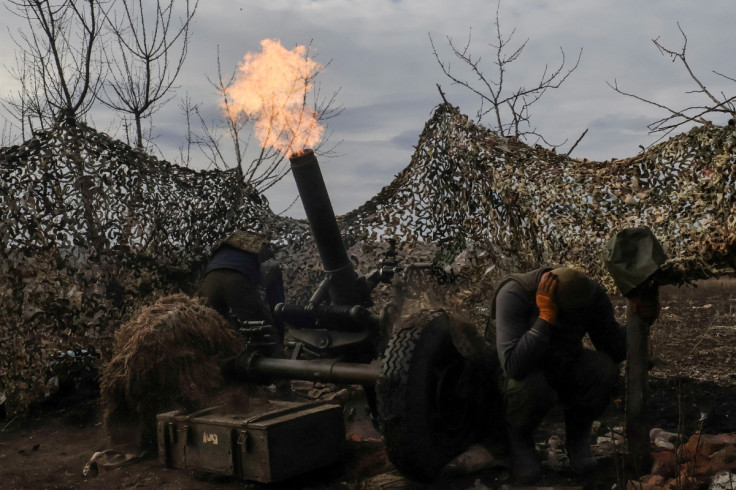 The White House on Monday estimated that Russia's military has suffered 100,000 casualties in the last five months in fighting in the Bakhmut region and other areas of Ukraine.
White House national security spokesperson John Kirby told reporters the figure, based on U.S. intelligence estimates, included more than 20,000 dead, half of them from the Wagner mercenary group, which includes convicts released from prison to join the fighting.
"Russia's attempt at a winter offensive in the Donbas largely through Bakhmut has failed," Kirby said.
"Last December, Russia initiated a broad offensive across multiple lines of advance, including toward Vuhledar, Avdiivka, Bakhmut, and Kreminna. Most of these efforts stalled and failed. Russia has been unable to seize any strategically significant territory."
He said the Russians have made some incremental gains in Bakhmut but that this has come at a "terrible, terrible cost" and that Ukraine's defenses in the region remain strong.
"Russia has exhausted its military stockpiles and its armed forces," Kirby said.
Most of the Wagner mercenary group's soldiers were "Russian convicts thrown into combat in Bakhmut without sufficient combat or training, combat leadership, or any sense of organizational command and control", he said.
"It's really stunning, these numbers," Kirby added, saying the total is three times the number of American casualties in the Guadalcanal campaign in World War Two.
Kirby said another U.S. weapons package for Ukraine would be announced soon.
© Copyright Thomson Reuters 2023. All rights reserved.