US Sanctions Turkey-based Entities It Says Helped Russia's War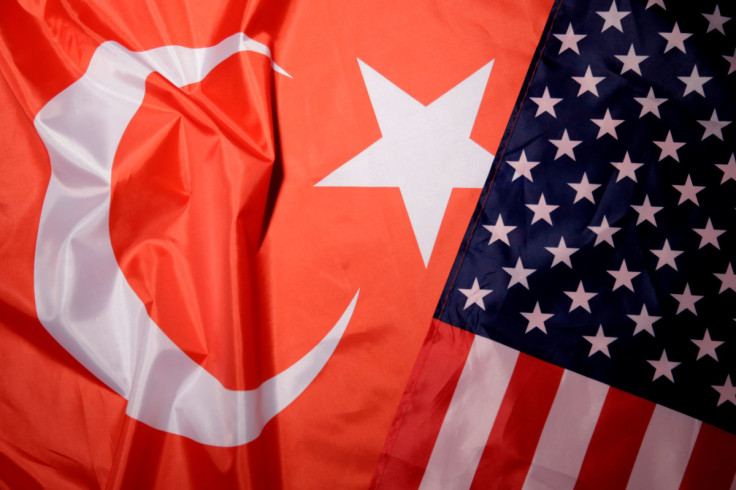 The United States on Wednesday imposed sanctions on at least four Turkey-based entities it said violated U.S. export controls and helped Russia's war effort, in the biggest U.S. enforcement action in Turkey since the invasion of Ukraine last year.
The designations - which included an electronics company and a technology trader alleged to have helped transfer "dual-use" goods - were part of a global sanctions package on more than 120 entities announced by the U.S. Treasury.
Washington and its allies imposed extensive sanctions on Russia after its invasion, but supply channels from Black Sea neighbour Turkey and other trading hubs, including Hong Kong and the United Arab Emirates, have remained open.
A U.S. administration official told Reuters the sanctions targeted entities and people in Turkey's maritime and trade sectors that were "primarily" Russia-owned or Russia-linked.
"It's meant as a warning shot in the evolving phase of enforcing export controls," the official said, requesting anonymity.
Turkey's foreign ministry did not immediately respond to a query about the U.S. sanctions, which came a month before landmark Turkish elections.
NATO member Turkey has sought to maintain good relations with both Moscow and Kyiv during the Ukraine war.
It opposes the Western sanctions on principle but has said they will not be circumvented in Turkey and that no shipped products can be used by Russia's military. Last month Turkey acted to halt the transit of Western-sanctioned goods to Russia.
The U.S. Treasury said it had designated electronics firm Azu International, which it said shipped foreign-origin computer chips to Russia. Azu's owner could not be immediately contacted for comment.
In December, Reuters reported that Azu had exported at least $20 million worth of components to Russia, including chips made by U.S. manufacturers, according to Russian customs records.
The Treasury also designated Dexias, an industrial products and trading company that it said acted as intermediary for a sanctioned Russian entity. It further sanctioned a unit of Dexias and a general director.
© Copyright Thomson Reuters 2023. All rights reserved.