When It Comes to Professional Development, You Need to Just Go for It
* This is a contributed article. The IBTimes news staff was not involved in the creation of this article and this content does not necessarily represent the views of IBTimes. When you buy through links on our site, we may earn an affiliate commission. Here are our
T&C
. For licensing please
click
here.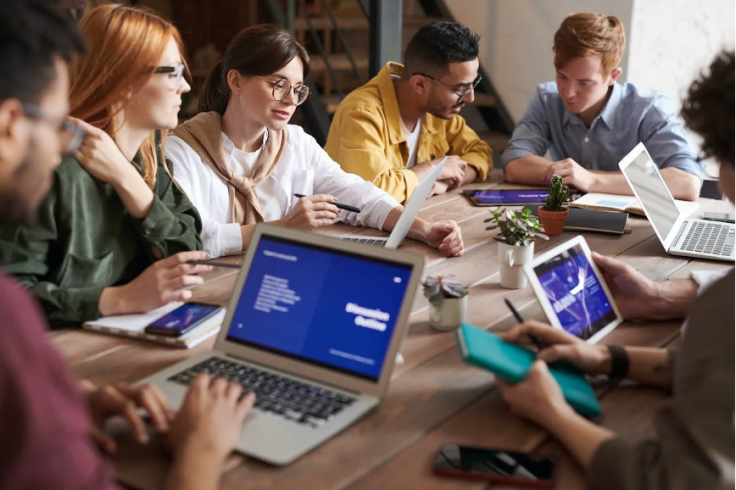 Working at dnata Travel Group, I'm part of a team that makes tourism tick across three different continents, which unsurprisingly keeps me busy. Recently though, I have found the time to reflect on the experience and skills that enable me to work in such a fast-paced, demanding industry.
The Dubai Business Associates (DBA) management training programme, which I completed in 2020, has played a major role in my development and is certainly worthy of reflection.
I was working at the Emirates Group in 2020 when I heard about their learning partnership with DBA. My then colleagues pointed the programme out as an excellent opportunity to improve my management consulting skills and I decided to go for it.
Thankfully, my application was accepted and despite the inauspicious arrival of the pandemic, my time as a DBA 'Associate' was an invaluable experience that I now can't imagine missing out on.
The DBA's learning partnerships, first and foremost, are an excellent innovation – not just because that's how I found the programme, but also by giving Associates a range of crucial skills, and fast.
I especially enjoyed the consulting training crash course delivered by CAPADEV, the learning development consultant, which gave me a grounding in core methodologies that have served me well in my career thus far.
Once Associates have completed their core modules, they have the opportunity to immerse themselves in world-class organisations here in Dubai and benefit from extensive in-house training and coaching.
In my case, I joined Dubai's Department of Economic Development (DED), where my group and I set about developing a human capital forecasting mechanism to build a Future Jobs Index for Dubai – a socio-economic issue of great importance in my eyes.
As well as getting Associates stuck into professional life, DBA also exposed us to world class experts and thought leaders through its speaker programme. My standout speaker, amongst many excellent guests, was His Excellency Zaki Anwar Nusseibeh, who was a Minister of State with the UAE's Ministry of Foreign Affairs at the time and is currently the cultural advisor to the president of the UAE.
My academic background is in international relations and management, so being given the opportunity to talk to someone of his pedigree was incredible.
Reflecting on my time at DBA, the programme helped me realise that perhaps the most important aspect of professional life is ensuring diversity in the workplace – and not just ethnic diversity, but academic and professional diversity too.
Looking at my own group in 2020, one Associate had completed their UN-related studies and worked at Disney, another boasted a prestigious electrical engineering background, and the third was already an expert in research and education. These different skills augmented whatever work we collaborated on, and I enjoyed using my own project management experience to drive the team forward.
This realisation, that strength comes from diversity, has continued to guide me in my work at dnata.
It's important too not to underplay the hard skills that the DBA programme provides. Coming at consultancy from all angles – learning core methodologies, operational skills, how to present, and having the coaches there at every step – has given me a professional confidence that I may have struggled to develop in a working environment alone.
The experience has certainly helped me to play a strategic role at dnata, where I am directly involved in supporting the design and implementation of the dnata Travel Group strategy that encompasses over 15 worldwide travel brands.
I have even utilised these skills outside the workplace through my research fellowship at Net Positive Labs, a think-tank, venture studio, and innovation advisory. My role there is to investigate the transition towards a global circular economy with respect to public policy – a field that ties in directly with my consulting project at DED.
As well as a passion for the future of work, I have also maintained my DBA network since leaving the programme. It's been amazing to see where the past couple of years have taken my fellow Associates. The Alumni network is incredibly strong and continues to be a real source of inspiration for me.
It might not come as a surprise, therefore, that I'd encourage anyone considering applying to the DBA programme to just go for it. You can reach out to Alumni like me to get a flavour of the course and we're ready to provide any advice you might like.
If your application is successful, then be sure to make the most of it – try to take part in as much as you can and pick up a different skill every day. I know from personal experience that your efforts will be rewarded many times over through rapid professional development and even more importantly, personal fulfilment.