Yemen Prisoner Swap Starts As Truce Talks Set For Second Round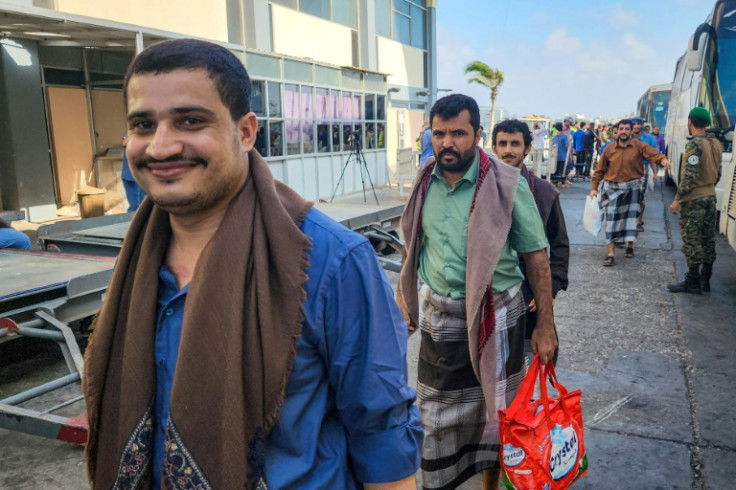 A major prisoner exchange involving hundreds of captives from Yemen's civil war got underway on Friday after truce talks ended with an agreement to hold a second round.
The first plane departed Sanaa, the rebel-held capital, for government-controlled Aden hours after a Saudi delegation departed without a fresh truce but with plans to meet again.
Both initiatives come a month after Gulf heavyweights Saudi Arabia and Iran, who back opposing sides in the Yemeni conflict, agreed to re-establish ties, prompting a wider rapprochement across the troubled region.
On Friday, 322 prisoners will fly on International Committee of the Red Cross planes between Sanaa and Aden, on the first day of an operation that will see 887 prisoners released.
"The first flight from Sanaa has left," ICRC media adviser Jessica Moussan told AFP, signalling the start of the three-day exchange.
Among the prisoners to be released by the Huthis on Friday are Yemen's former defence minister, Major General Mahmud al-Subaihi, and the brother of the ex-president, Major General Nasser Mansur Hadi, officials said.
The biggest prisoner swap since 2020 is taking place after a delegation from Saudi Arabia, which launched a military intervention in support of the beleaguered government in 2015, held talks with Yemen's Iran-backed Huthis this week in an attempt to end hostilities.
The Saudi delegation, led by ambassador Mohammed al-Jaber, left Sanaa late on Thursday without a finalised truce but with an agreement to meet again, according to Huthi and Yemeni government sources.
"There is an initial agreement on a truce that should be announced later on, if finalised," a Huthi official said on condition of anonymity, in information that was confirmed by a government source.
"There is an agreement to hold another round of talks to further dicuss points of difference."
The Huthis seized control of Sanaa in 2014, forcing the internationally recognised government to flee and triggering the Saudi-led military intervention the following March.
Hundreds of thousands of people have been killed by direct and indirect causes in a war that has triggered one of the world's worst humanitarian crises, according to the United Nations.
However, a six-month, UN-brokered truce that officially lapsed in October is still largely holding as diplomatic efforts increase for a renewed ceasefire.
During the prisoner exchange the Huthis will release 181 detainees, including Saudis and Sudanese, in return for 706 held by government forces.
Among other moves since their Chinese-brokered thaw, delegations from Iran and Saudi Arabia have exchanged visits this week to pave the way for reopening diplomatic missions.
Later on Friday, nine Arab countries will meet in Jeddah, Saudi Arabia to discuss the 12-year suspension from the Arab League of Iran ally Syria over its bloody civil war.
Yemen's prisoner exchange was sealed during talks in Switzerland just days after the Saudi-Iran thaw was announced.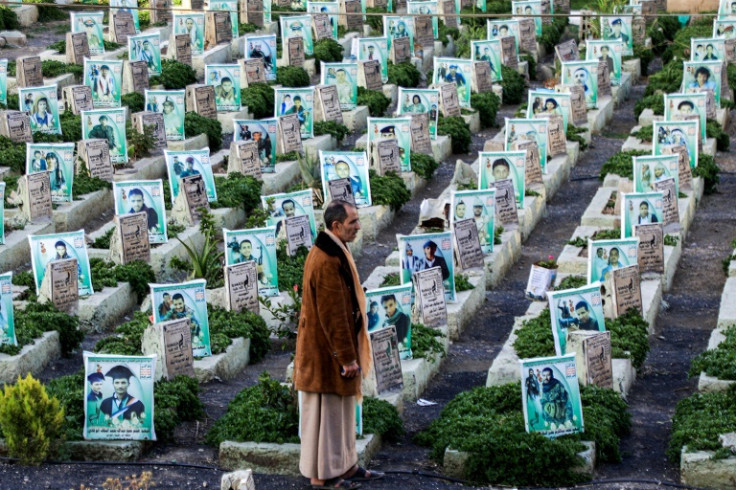 © Copyright AFP 2023. All rights reserved.