Zelensky Presses NATO On Membership, Long-range Weapons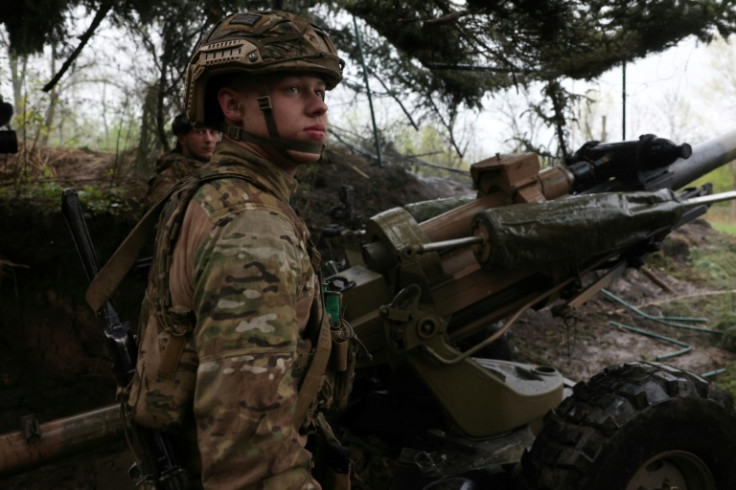 Ukrainian President Volodymyr Zelensky on Thursday pressed NATO to invite Kyiv to join the alliance and send more fighter jets and long-range weapons, as battles with Russia raged on in the east of the country.
Zelensky spoke during a visit to Kyiv by NATO Secretary General Jens Stoltenberg -- his first since the start of Russia's invasion in February 2022.
Ukraine says Russia's invasion justifies its campaign to join the alliance even more, expressing frustration that the West has not given it guarantees or a timeframe for eventual membership.
Moscow says it sees Ukraine's NATO membership bid as an existential threat.
Zelensky said a NATO summit in July "could become historic" if Ukraine received a formal invitation to join.
"It is time to take the appropriate decision," Zelensky said, speaking at a press conference with Stoltenberg.
He said the "majority of people in NATO countries and the majority of Ukrainians support the entry of our country into the alliance."
As Zelensky and Stoltenberg met in the capital, the situation for Ukrainian troops defending Bakhmut -- the frontline hotspot in eastern Ukraine -- looked increasingly dire.
Zelensky asked for NATO's help to "overcome the reluctance" of some member states in providing long-range rockets, modern fighter jets and armoured vehicles.
NATO members have sent some Soviet-era fighter jets to Ukraine, but no modern planes such as the US-designed F16 have been pledged despite Ukraine's requests.
Ukraine's Western supporters have also been reluctant to send long-range rockets because of concerns that Ukraine could use them to hit targets within Russia.
In eastern Ukraine's Lugansk region, AFP saw a group of servicemen using British-supplied artillery.
Several kilometres from Russian positions, they worked the artillery piece dug into the ground.
One hauled shells to the UK-made gun from a nearby cache, while others set coordinates and loaded the barrel before the final order to "Fire!".
It ushered an organ-rattling boom and an outburst of smoke from the dugout.
"There are the planned targets that we work on. And some appear unexpectedly, for example, to repel an assault when the enemy advances," said Bogdan, a 40-year-old Ukrainian serviceman from the embattled town of Bakhmut.
"The enemy is using few military vehicles. Infantry, which is what the enemy has plenty of, goes forward," he said.
"Meat. Infantry, infantry, infantry," he added, to the sound of Russian artillery firing back at their position.
The Russian attack on Bakhmut is being spearheaded by the Wagner mercenary group.
The Kremlin, which has shown no sign of backing down, this month introduced a new law greatly facilitating mobilising Russians into the army.
Stoltenberg said NATO would "ensure that Ukraine prevails" against Russia.
"NATO stands with Ukraine today, tomorrow, and for as long as it takes," he declared in Kyiv.
He did not, however, hold out any immediate prospect of alliance membership.
"Let me be clear: Ukraine's rightful place is in the Euro-Atlantic family, Ukraine's rightful place is in NATO," he said.
"Over time, our support will help you make this possible."
He said the issue of membership would be "high on the agenda" at the NATO summit due to take place in July in Vilnius.
Stoltenberg's visit comes 14 months into Russia's invasion and ahead of an expected Ukrainian counter-offensive.
Russia says NATO's deliveries of military aid to Kyiv are proof that the alliance and the United States are waging a war by proxy in Ukraine.
The Kremlin said on Thursday that preventing Ukraine joining the Western military alliance remains one of the main aims of its invasion.
"Otherwise, it will pose a serious danger to our country, to its security," the Kremlin said.
Russian President Vladimir Putin has claimed he had no choice but to send troops into Ukraine to stop it moving into the NATO fold.
NATO members are bound by the principle of collective defence in which an attack on one is considered an attack on all.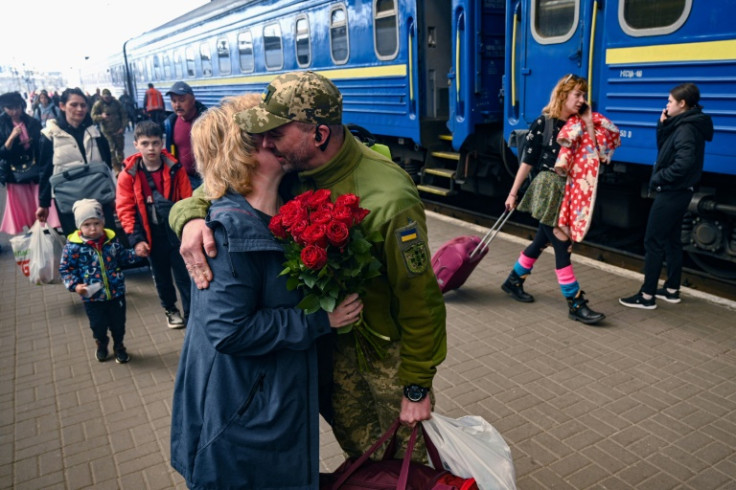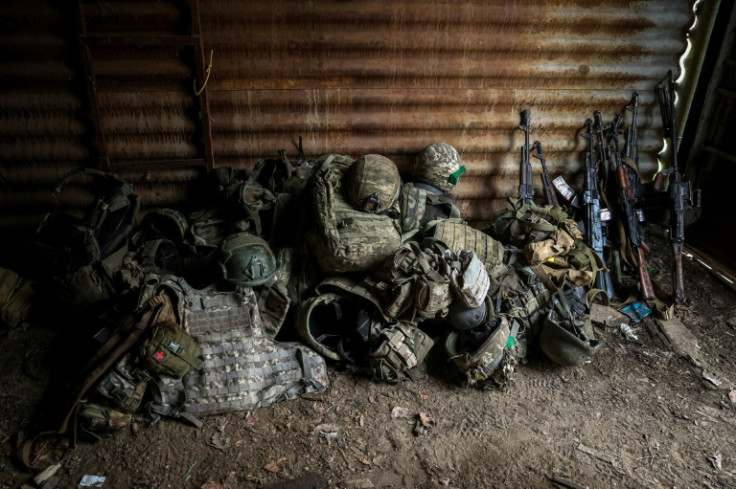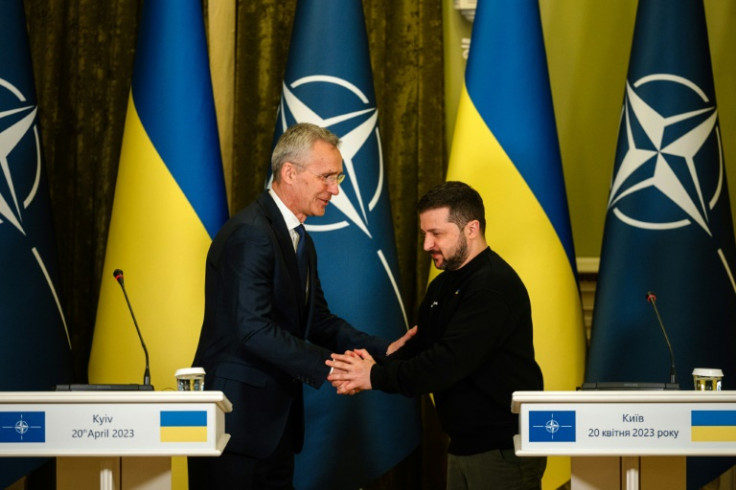 © Copyright AFP 2023. All rights reserved.