'Playing War': Conflict Militarises Ukraine Children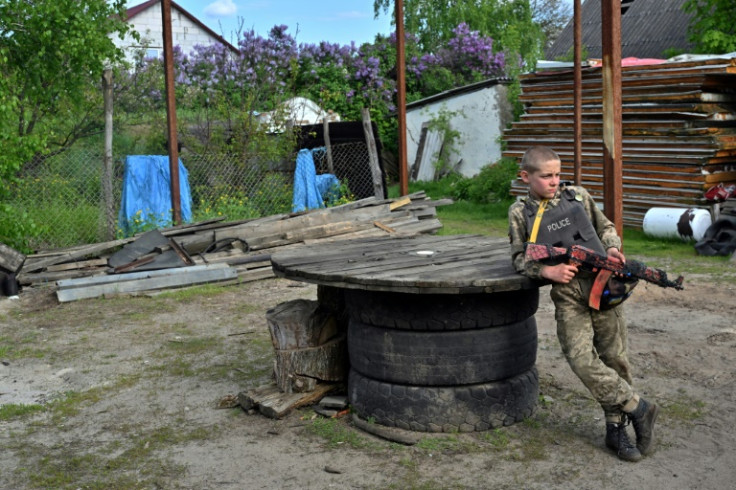 The boys wear second-hand helmets and their guns cannot kill, but the war they play at in a verdant Ukraine field is real for them and carries consequences.
Over a year into Russia's invasion, the fighting has seeped into Ukrainian children's games and worldviews, impacting them in ways they will carry forever.
"I really enjoy playing war. I want to grow up to be a real war hero," said 10-year-old Maksym Mudrak, wearing child-size battle fatigues, a beat-up helmet too big for his head and a plastic toy gun.
Maksym's father, who was not in the military, was killed near Kyiv in the war's early days after going out to deliver supplies to volunteers defending against Russia's attack, the family said.
The boy's grandmother said he became steadily more interested in war following the invasion and the loss of his 40-year-old dad Oleksiy Mudrak on March 4, 2022.
"He was very, very affected by his father's death. Maksym constantly thinks about him. He goes to the cemetery and cries," 72-year-old Valentyna Mudrak said.
Maksym sees becoming a soldier as a way to preserve his father's memory and has a clear idea who is responsible for the war that took him.
"I treat Russians like my worst enemies," said Maksym, who lives with his grandmother near Kyiv in Stoyanka.
The war has brought staggering destruction and suffering to Ukrainians, and for children that has meant losing loved ones, being ripped from schools or homes and exposure to horror.
Also, over 500 children have been killed since the invasion, according to UN statistics.
Psychologist Kateryna Goltsberg said children have long played war in conflict situations and it is both a reflection and a means to process their experiences.
And while all Ukrainian children are impacted by the war in some way, it's not clear whether those experiences will result in life-long trauma.
"War changes us. But we have to realise that there is another such thing as post-traumatic stress growth, when a person who has survived traumatic events... becomes stronger," she said
The confrontation on the front line has changed the way children interact on the playground.
Lesya Shevchenko said her eight-year-old daughter Dana used to have just one question for the children she met in public: "What's your name? Let's go play."
But on a family trip to the beach in Bulgaria after the war began, Shevchenko was stunned when she realised her daughter was asking where potential playmates were from.
When children said they were Russian, Dana would turn silently and walk away.
"I just think that I don't want to talk to them, that's all. Probably because I think that all Russians are a certain way, because in my eyes they are evil," Dana said.
Her mother, a 49-year-old dentist, said this was not behaviour she had taught, noting that she has told her children they cannot hate everyone from Russia.
Yet Dana has been left traumatised by the war -- shelling has made her fearful of loud noises and she has been afraid to leave the protection of a bomb shelter.
Dana's mother herself is willing to give the benefit of the doubt to Russians clear about their opposition to Moscow's seizure of Ukrainian land in Crimea and the eastern Donbas region.
"If a person says that 'this is a very controversial topic', then I won't talk to them. There is no grey area there -- only black and white. We were attacked," Shevchenko said.
Other parents see it as their duty to teach their children a view of Russia that leaves no space for discernment.
Iryna Kovalenko has taught her children since the invasion that Russians are collectively responsible for the war and those who are good have to prove it.
Her six-year-old daughter Sofiya summarised by saying: "My mother told me they are launching bombs into Ukraine from Russia."
"Mum also said that (Russian President Vladimir Putin) is very bad. And he beat cats and dogs when he was a child. And then, when he grew up, he turned to people," she added.
Kovalenko, a 33-year-old nurse, views her words to her children as a warning.
"One way or another, they should know who they live next to. Ukraine will always have a border -- Russia will always be our neighbour."
One of the other boys who plays war with Maksym, the child whose father was killed in the war's opening weeks, has taken that message a step further.
"I really want to somehow take revenge for the soldiers who died at the front," said 13-year-old Andriy Shyrokyh, who wore battle fatigues and homemade body armour.
He dreams of becoming a soldier, and says he has absolutely no interest in going to school -- unless it is to learn military tactics.
"I want to do to the Russians the same as they did to us," the boy said.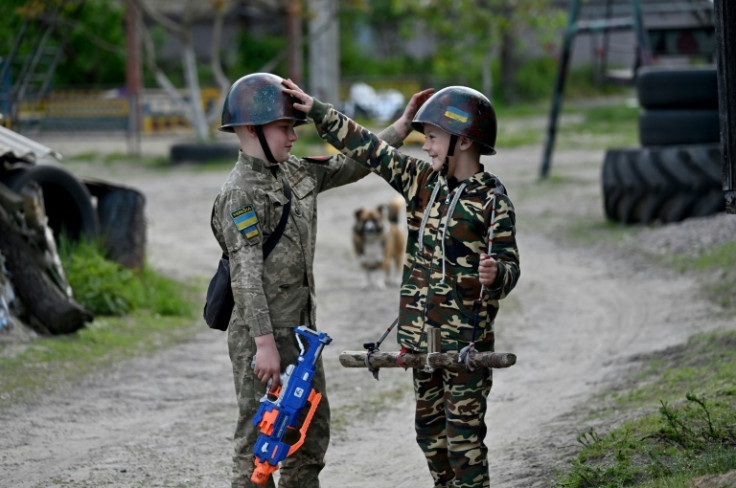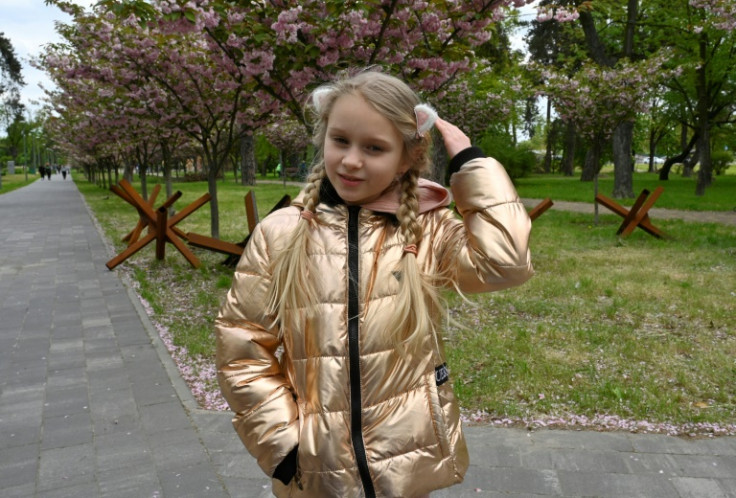 © Copyright AFP 2023. All rights reserved.