Nigerian President Tinubu Meets UAE Leaders Following G20 Summit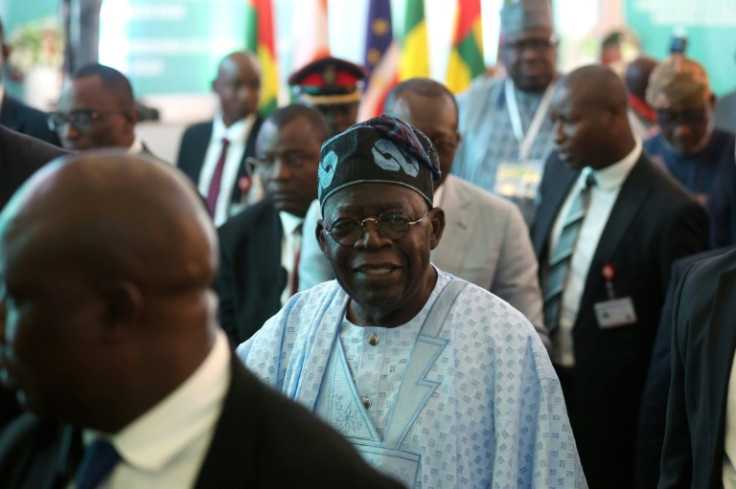 President Bola Tinubu visited Abu Dhabi in the United Arab Emirates to address lingering bilateral issues and "advance his investment promotion objectives," following the G20 summit over the weekend in India.
The president's official X handle posted a series of photos of the Nigerian President meeting UAE leaders on Monday morning, after departing from New Delhi.
Tinubu's Special Adviser on Media and Publicity, Ajuri Ngelale, revealed on Sunday that the meeting will "serve as a follow-up discussion to address specific, salient issues within the bilateral relationship after conversations held during a recent visit by the UAE Ambassador to the President at the State House in Abuja," Punch reported.
During the meeting, Tinubu was expected to address lingering bilateral issues and maximized the "opportunity of the stopover to equally advance his investment promotion objectives with high-level authorities in the public and private sectors of the United Arab Emirates."
"Following a successful investment drive on the sidelines of the G-20 Summit, active participation in the G-20 Summit, and a productive stopover in the UAE, the President is expected to return to Abuja immediately following the bilateral engagement," Ngelale added.
Tinubu secured $14 billion U.S. dollars in investment from India, after the Nigeria-India Presidential Roundtable and Conference held in New Delhi, last week. After the roundtable, the president went on to meet top pledging investors one-on-one to finalize the next steps.
Considering Nigeria's relationship with the UAE, Tinubu had urged for an immediate resolution to disagreements with the Middle Eastern country regarding the Emirates Airline and visa issuance in August.
Last year, the UAE had stopped issuing visas to Nigerian nationals after Emirates Airline suspended flights, as the Middle Eastern country could not repatriate funds from Nigeria, Reuters reported.
Nigeria and the UAE share a long history of flight restrictions due to which they signed a Bilateral Air Service Agreement in 2017. However, things were still not smooth between both countries, leading to President Tinubu's intervention.
The ambassador to the UAE, Salem Saeed Al-Shamsi, disclosed last month that he has been working on 24 agreements between the countries, adding these are small issues and will be resolved eventually.
Nigeria isn't the only country that has faced a visa ban from the UAE, as previously countries like Uganda, Ghana, Sierra Leone, Sudan, Cameroon, Liberia, Burundi, Republic of Guinea, Gambia, Togo, Democratic Republic of Congo, Benin, Ivory Coast, Rwanda, and Burkina Faso had also faced visa bans.
Considering the trade relations between Nigeria and the UAE, the African country exported $276 million and imported $1.36 billion worth of products, as of 2021's OEC report.
© Copyright 2023 IBTimes AE. All rights reserved.