UAE's G24 Announces Next Phase Of Strategic Partnership With Microsoft To Strengthen Cloud Infrastructure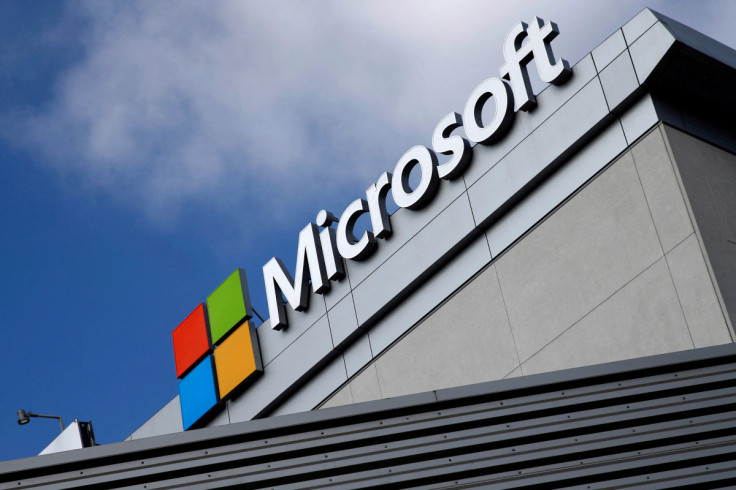 G42, an Abu Dhabi-based technology holding company, and Microsoft have announced the next phase of their ongoing strategic collaboration, revealing that they will expand the existing data center infrastructure in the United Arab Emirates (UAE).
The CEO of G42, Peng Xiao, said the strategic collaboration with Microsoft wasn't just about technology, but about "creating a holistic ecosystem for societal resilience and growth," WAM reported.
"By combining our respective expertise and shared forward-thinking approach, we aim to not only transform industries but also create positive economic opportunities and lasting impacts on the well-being of individuals, communities, and society as a whole," he added, the National News reported.
Judson Althoff, the executive vice president and chief commercial officer at Microsoft, explained that the U.S.-based tech company's partnership with G42 will ensure that customers across the public sector with next-generation AI solutions get the most trusted, comprehensive, and integrated cloud platform.
Althoff noted that data privacy, security, and compliance are top core priorities, adding Microsoft has a "unique opportunity to help organizations responsibly innovate for the benefit of citizens and residents across the UAE."
The corporate vice president and president for Central and Eastern Europe, Middle East, and Africa at Microsoft, Samer Abu-Ltaif, praised the UAE for adopting the latest technologies early, which created an ideal environment for developing and deploying cutting-edge solutions.
Abu-Ltaif added that by strengthening Microsoft's collaboration with G42, the company was "supporting the UAE's vision of empowering individuals and businesses to innovate AI solutions that not only drive sustainable economic growth but also tackle ongoing challenges in our communities," WAM reported.
This news came a few months after G42 and Microsoft announced in April their willingness to collaborate on the development of the public sector and industry-focused solutions that would benefit UAE organizations to cater to citizens' and customers' needs.
At the time, the general manager of Microsoft UAE, Naim Yazbeck, had said, "I am very excited about the potential that a collaboration with G42 could bring to the UAE, and I look forward to combining Microsoft's focus on resiliency, agility, and security with G42s unique capabilities and vision."
G42's Group CTO and Chairman of G42 Cloud, Kiril Evimov, also shared how the company was keen to work closely with "Microsoft to create a joint value proposition that can not only serve common customers better but importantly, spur innovation and deliver agility for the technical community in the UAE and the region."
The UAE and Microsoft Israel had created a platform called Crystal Ball in June to help countries around the world fight cyber-attacks, which have reportedly increased on government agencies by 95%, compared to 2021.
© Copyright 2023 IBTimes AE. All rights reserved.