Tesla Expands Discounts With Price Cuts In Europe, Singapore, Israel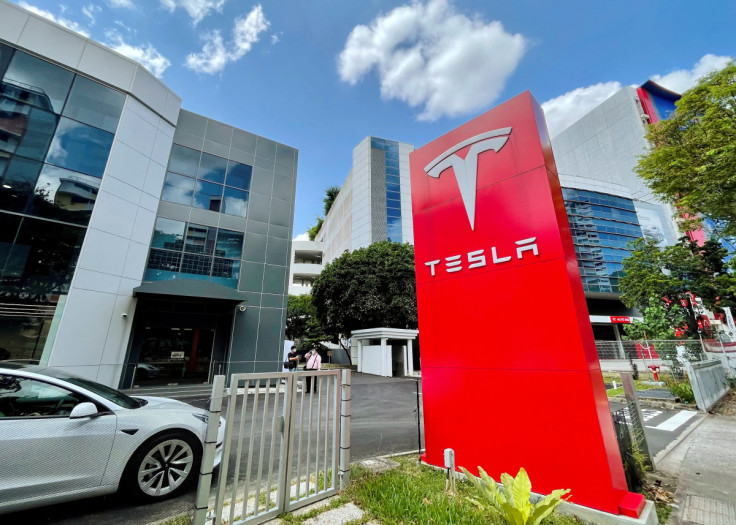 Tesla Inc on Friday slashed prices for its electric vehicles in Europe, Israel and Singapore, expanding a global discount drive it began in China in January while raising concerns about its industry-leading profit margin.
Tesla last week reported first-quarter deliveries up just 4% from the previous quarter despite offering discounts in the United States, China, Japan, Australia and South Korea aimed at spurring demand.
Days after releasing the disappointing delivery data, Tesla announced its fifth vehicle price reduction this year in the U.S. market, as Washington prepares to introduce tougher standards that will limit EV tax credits.
In 2022, the world's most valuable automaker also missed CEO Elon Musk's delivery target of 50% growth, held to a 40% increase due to logistical issues and slowing demand.
Tesla said on Friday it cut prices in numerous European markets including Germany and France because of a scaling up and improvement in its production capacity.
In Germany, Tesla has lowered the price of its Model 3 and Model Y vehicles by between 4.5% and 9.8%, data on its website showed on Friday, marking its second price reduction this year after a price reduction of 1-17% in January.
In Singapore, it cut prices of its Model 3 and Model Y vehicles between 4.3% and 5%, its local website showed.
Tesla also cut prices in Israel, with the price of the base rear-wheel drive Model 3 slashed by 25% after an initial round of global price cuts in January.
Musk has said Tesla would focus on bringing prices down to drive demand and that it had seen success in sparking orders with January's discounts.
In the United States, Tesla has cut the price of its base Model 3 by a cumulative 11% since the start of the year, with a 20% reduction on its base Model Y.
Tesla reports its first-quarter results next week.
($1 = 1.3244 Singapore dollars)
© Copyright Thomson Reuters 2023. All rights reserved.