UAE Foreign Affair Minister Welcomes Tunisian Counterpart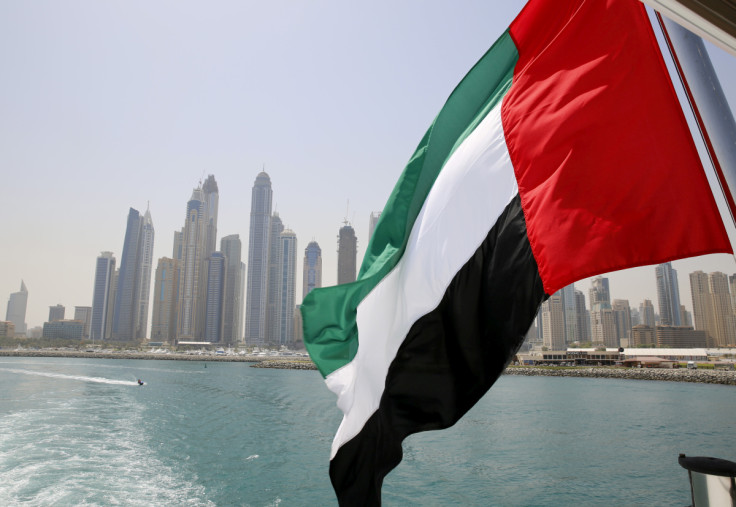 Sheikh Abdullah bin Zayed Al Nahyan, Minister of Foreign Affairs of the United Arab Emirates, received his Tunisian counterpart, Nabil Ammar on Monday.
The ministers discussed various ways to strengthen the economy, trade, and investment between the UAE and Tunisia. The UAE foreign minister affirmed that the country stands with Tunisia and its people, adding that UAE is looking forward to expanding its collaborations in all sectors.
Minister Sheikh Abdullah also wished Tunisia and its people continued stability and prosperity while Minister Ammar also wished the same and said that Tunisia is looking forward to growing its collaborations with the middle eastern country.
The UAE Minister of Investment was also present during their meeting, WAM reported.
Tunisian Minister took to Twitter on Monday to share details of their "fruitful" meeting, revealing that he sensed the UAE's interest in developing a stronger partnership with Tunisia, especially in the field of economics and investment.
"We discussed ways to strengthen brotherly relations and cooperation in all fields, and intensify contacts and visits between senior officials of the two countries," he tweeted. "I sensed the willingness [of the UAE] to further develop the partnership with Tunisia, especially in the economic and investment fields."
Alongside the tweet, he also shared a photo of him shaking hands with the UAE minister.
In a separate tweet, he shared photos of him meeting Dr. Al Hamidy, who serves as the Director General and Chairman of the Board of Directors of the Arab Monetary Fund and Chief Executive Chairman of the Board of Executive Directors of the Arab Trade Financing Program (ATFP).
"Very positive talks today in Abu Dhabi," he wrote before adding, "I felt a common interest and willingness to further strengthen the existing cooperation relations between [Tunisia] and the Fund and to work together to confront economic challenges, which stem mainly from the difficulties of the international situation."
The UAE and Tunisia share a positive cooperation in several areas including trade, investment, and tourism. Tunisia exported goods - including scrap copper, gold, and non-fillet fresh dish - worth $142 million to the UAE in 2021, OEC reported.
Whereas, the UAE exported goods - including Propylene Polymers, Raw Aluminium, and Sulphur - worth $229 million to Tunisia in 2021. It is worth noting that both countries do not export services to each other.
The UAE has also invested in Tunisia's infrastructure projects and other developmental initiatives, which has positively impacted Tunisia's economy and created more employment in the country.
© Copyright 2023 IBTimes AE. All rights reserved.