Japanese Prime Minister Kishida To Meet President Sheikh Mohamed During UAE Visit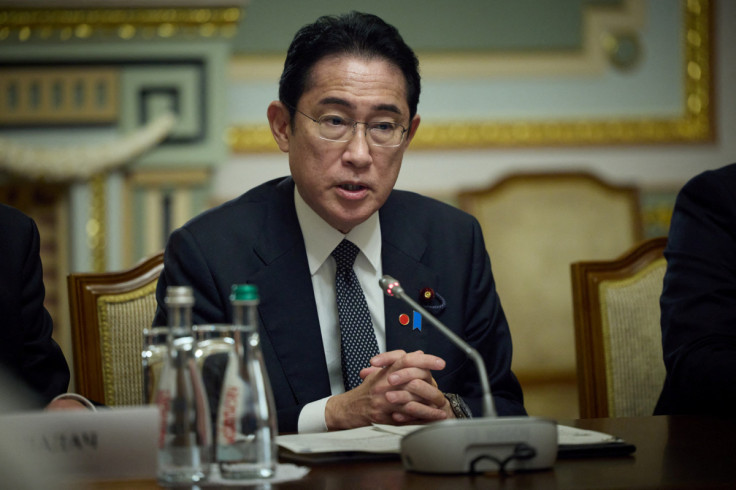 Prime Minister of Japan, Fumio Kishida, who will be on an official visit to UAE on Monday, is slated to meet the United Arab Emirates (UAE)'s President Sheikh Mohamed bin Zayed Al Nahyan and hold talks on several bilateral issues.
Japan and UAE are expected to sign a memorandum related to education collaboration during the visit.
This will be the first time when Japan and the UAE will sign an education-related agreement. As per JapanNews, the agreement will teach the UAE students Japanese-style educational activities like morning gatherings, cleaning school buildings, learning about emerging countries, and more.
Japan and UAE marked the 50th anniversary of diplomatic relations between the countries.
In the wake of the 50th anniversary completion on Sunday, President Kishida issued a statement, noting how Japanese companies have been involved in the development of oil industries in Abu Dhabi since the 1960s.
Furthermore, Japanese companies have contributed to the building of the UAE's key infrastructure, including the construction and operation of the Dubai Metro and seawater desalination plants, WAM reported.
On the other hand, the UAE also played an important role in supporting Japan's economic growth by supplying secure energy. The Japanese President further shared that Japan will further support exchanges between youths, who are responsible for shaping the future of both nations.
The UAE and Japan previously signed the Joint Declaration on the Implementation of the Comprehensive Strategic Partnership Initiative (CSPI) in September 2022.
President Kishida noted that Japan will continue to work with the UAE in order to promote studying in Japan for Emirati undergraduate and graduate students while the two countries exchange high school students and accept young Emirati nationals in internship programs offered by Japanese companies.
The Prime Minister of Japan left Tokyo on Sunday and arrived in Saudi Arabia on the same day for a summit. Following his departure from Saudi Arabia's Jeddah on Monday, he will be arriving in the capital of the UAE, Abu Dhabi on the same day to meet President Sheikh Mohamed bin Zayed Al Nahyan.
Aside from discussing education in the UAE, the Japanese president will also discuss the field of tourism as the Japan National Tourism Organization (JNTO) opened its MENA headquarters office in Dubai in 2021, intending to give full visa exemption for UAE citizens.
The president is hopeful that an "ever-growing number of UAE citizens will visit Japan and discover the appeals of Japan by enjoying authentic Washoku (Japanese food), viewing changing scenery of the four distinct seasons, experiencing the excitement of social infrastructure such as the renowned 'bullet trains' (Shinkansen)," WAM added.
Besides tourism, the Japanese President is also looking forward to expanding both countries' bilateral relationship in the field of space as Japan has contributed to the UAE's space policy for many years.
© Copyright 2023 IBTimes AE. All rights reserved.