UAE, France, India Conduct Joint Maritime Exercise In Gulf Of Oman
KEY POINTS
The Maritime Partnership Exercise aims to improve trilateral cooperation between the three navies
It also aims to formulate joint measures should there be traditional and non-traditional threats in the maritime environment
The water drills involved surface warfare involving tactical firing and drills for missile engagements on surface targets
Navy personnel of UAE, France and India engaged in their first-ever joint maritime partnership exercise in the Gulf of Oman in a bid to enhance cooperation between the participating countries and improve response to maritime threats.
Wednesday's water drills involved the Indian Naval ship INS Tarkash, the French Navy ship Surcouf, Rafale fighters jets and the UAE Navy's maritime patrol aircraft.
UAE's defense ministry said the first India-France-UAE Maritime Partnership Exercise aims to improve trilateral cooperation between the three navies and formulate joint measures should there be traditional and non-traditional threats in the maritime environment. It also aims to improve collaboration and ensure the safety of the mercantile trade and freedom of navigation on high seas in the region, Business Standard reported.
"The exercise featured a wide spectrum of naval operations such as the helicopter cross-deck landing operations, advanced air defense exercise and boarding operations," an unnamed Indian Navy official was quoted by the Times of India.
The two-day joint maritime drills will also include cross-embarkation of personnel to exchange best practices, Business Standard said.
Earlier in May, UAE's Ministry of Foreign Affairs (MoFA) revealed the country has withdrawn its participation in the Combined Maritime Forces (CMF).
"As a result of our ongoing evaluation of effective security cooperation with all partners, two months ago, the UAE withdrew its participation in the Combined Maritime Forces," a statement from MoFA was quoted by Arab News.
Despite pulling out of CMF, MoFA promised that the country will continue to engage in peaceful dialogue and diplomatic activities in the interest of security and stability in the region.
CMF is a "multinational maritime partnership, which exists to uphold the Rules-Based International Order (RBIO) by countering illicit non-state actors on the high seas and promoting security, stability, and prosperity across approximately 3.2 million square miles of international waters, which encompass some of the world's most important shipping lanes," according to its website.
CMF has 38 member nations including United Kingdom, United States, Yemen, Spain, Thailand, Pakistan, Oman, New Zealand, Philippines, Germany, India and France among others.
MoFA said the UAE will continue to ensure the safety of navigation in its territorial waters in accordance to international law.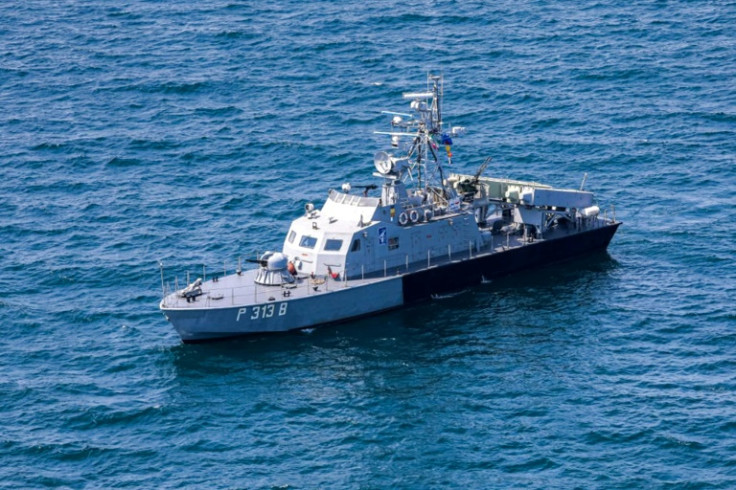 © Copyright 2023 IBTimes AE. All rights reserved.