UAE, Philippines Discuss Comprehensive Economic Partnership Agreement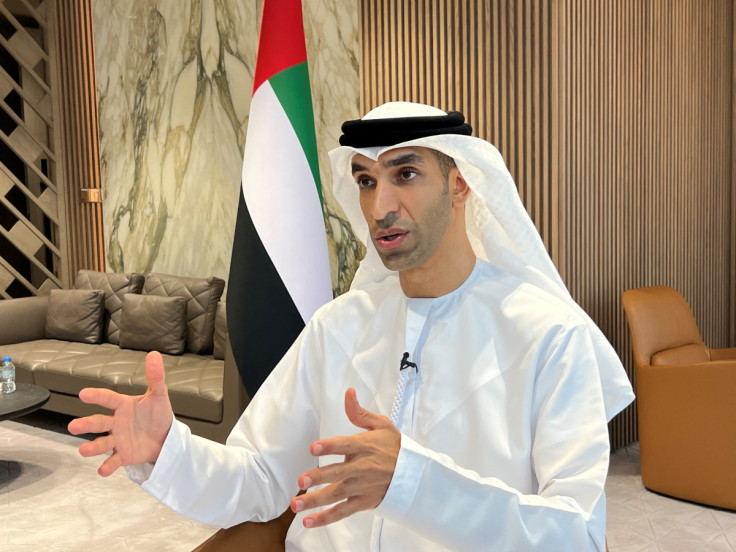 The Philippines and the United Arab Emirates (UAE) discussed several avenues to enhance the trade and investment relationships between both countries amid a 19.4 percent increase in trade compared to last year.
Minister of State for Foreign Trade of the United Arab Emirates, Thani bin Ahmed Al Zeyoudi hosted a high-level delegation from the Philippines at the headquarters of the Ministry of Economy in Dubai on Monday to discuss the Comprehensive Economic Partnership Agreement (CEPA).
Both countries discussed flourishing non-oil intra-trade between the UAE and the Philippines, noting that it reached $506.1 million in the first half of 2023, which is more than last year.
The minister took to X, formerly known as Twitter, on Monday and mentioned meeting with the Secretary of Finance of the Philippines, Benjamin Diokno, Secretary of Budget and Management Philippines, Amenah Pangandaman, and Secretary of the National Economic & Development Authority, Arsenio Balisacan regarding UAE-Philippines relations.
"Our $1.85bn in non-oil trade is a strong platform to build on," he added.
During the meeting, the leaders discussed how both nations can boost their bilateral relations and collaborate on joint economic projects in various sectors including clean energy, artificial intelligence, transportation, logistics, and banking and finance.
Both countries noted the importance of working together and including the private sector in the projects to gain maximum benefit from the chambers of commerce and industry. Furthermore, the two countries are also planning to include local businesses.
The UAE is heavily investing in clean energy projects in many countries including Africa. COP28 President-Designate, Sultan bin Ahmed Al Jaber announced last week that the country will be providing $4.5 billion to support Africa's clean energy projects.
The investment will come from various public and private institutions including Abu Dhabi Fund for Development (ADFD), Etihad Credit Insurance (ECI), Masdar, and AMEA Power.
Considering the trade relationship between the Philippines and UAE, the import from UAE to the Philippines has annually increased at a 5.36 percent rate within 25 years, starting from $227 million in 1996 to $1.02 billion in 2021.
While the UAE exported Crude Petroleum worth $270 million, Refined Petroleum worth $236 million, and Petroleum Gas worth $168 million to the Philippines in 2021, it imported Office Machine Parts for $91.3 million, Electrical Transformers $20.9 million, and Bananas $19.3 million from the Philippines.
From 1996 to 2021, the Philippines increased its exports to the UAE by 4.67 percent annually, starting from $124 million to $388 million, as per OEC.
© Copyright 2023 IBTimes AE. All rights reserved.