UAE To Strengthen Economic Relations With Belgium, EU
KEY POINTS
Dr. Thani Al Zeyoudi met with EU representatives to give updates on the preparations for the World Trade Organization's 13 Ministerial Conference (MC13)
He also discussed with Belgium's Pierre-Yves Dermagne the potential areas of cooperation between Belgium and the UAE
Al Zeyoudi and the entire UAE delegation attended a technical workshop on the EU's proposed Carbon Border Adjustment Mechanism (CBAM)
The UAE has discussed boosting bilateral relations with Belgium and the wider European Union (EU). The discussion took place as Minister of State for Foreign Trade Dr. Thani bin Ahmed Al Zeyoudi went on an official trip to Brussels, Belgium this week to enhance ties and promote investment opportunities with the country.
During the trip, the UAE delegation led by Al Zeyoudi met with representatives of the EU and Belgium's officials to give updates on the preparations for the 13th Ministerial Conference (MC13) of the World Trade Organization, which will be hosted by Abu Dhabi in 2024. During the bilateral meeting, Al Zeyoudi also had the opportunity to talk to European Commissioner of Trade Vladis Dombrovskis about the UAE's ties with the EU.
In a separate meeting, Al Zeyoudi discussed with Belgium's Deputy Prime Minister and Minister of Economy Employment, Pierre-Yves Dermagne, potential areas of cooperation between the UAE and Belgium. Also in attendance was Belgium's Minister of Foreign Affairs Hadja Lahbib.
During the meeting, Al Zeyoudi expressed the UAE's intent to strengthen its ties with Belgium and the EU in general and noted their long history of trade relations. "The EU is one of the UAE's largest trading partners with whom we have recorded strong growth over recent years. We see great importance in strengthening our economic ties with the EU, especially in high potential sectors such as digital trade, e-commerce, and innovation where we are actively working to promote collaboration," he said.
"Our meetings reinforce the UAE's belief that by working together, we can create a mutually prosperous future for our businesses and citizens, and I look forward to ongoing engagement with the EU moving forward," he added.
During the official trip, the UAE delegation also participated in a technical workshop hosted by Brussels with the aim of exploring the scope of the EU's proposed Carbon Border Adjustment Mechanism (CBAM), including details on data requirements, compliance, and implementation timeline.
The UAE and EU's non-oil bilateral trade totaled US$ 56 billion in 2022, suggesting a 9.3 percent growth from the previous year. Today, the UAE also stands as Belgium's leading trade partner in the Middle East, accounting for 21 percent of the country's trade with Arab nations in 2022.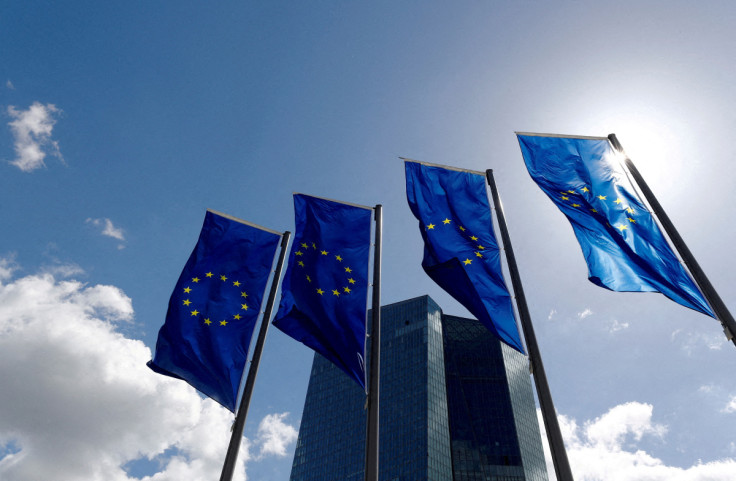 © Copyright 2023 IBTimes AE. All rights reserved.