UAE And Kyrgyzstan Agree To Strengthen Bilateral Ties
KEY POINTS
Sheikh Mansour and Japarov held their meeting at Qasr Al Watan Palace in Abu Dhabi
The UAE and Kyrgyzstan plan to enhance their bilateral ties through cooperation across various fields
In February, Japarov commended the UAE for its efforts in hosting COP28
UAE Vice President Sheikh Mansour bin Zayed Al Nahyan held a meeting with Kyrgyzstan's Cabinet of Ministers Chairman Akylbek Japarov at the Qasr Al Watan Palace in Abu Dhabi on Wednesday. The meeting focused on strengthening the close ties between the UAE and Kyrgyzstan for the benefit of their people.
The UAE Vice President also discussed with Japarov the existing partnerships between the two nations and identified areas they could explore for future partnerships. During the meeting, both leaders agreed to extend the UAE and Kyrgyzstan's areas of cooperation across various fields, including the economy, investment, tourism and development. They also discussed key regional and international issues of mutual interest.
In attendance during the meeting were Minister of Energy and Infrastructure Minister Suhail bin Mohamed bin Faraj Al Mazrouei; Federal Supreme Council Affairs Minister Abdullah Muhair Al Ketbi; Central Bank of the UAE's Governor Khaled Mohammed Salem Balama Al Tameemi; Abu Dhabi Fund for Development Director General Mohamed Saif Al Suwaidi; and UAE's Ambassador to the Republic of Kasakhstan, Dr. Mohamed Al Areeqi.
The meeting comes four months after Japarov made an official trip to Abu Dhabi City to hold talks with UAE's Minister of Economy Abdullah bin Tuk Al-Marri. During the talks, Japarov and Al-Marri discussed the UAE and Kyrgyzstan's bilateral cooperation and plans to develop their relations. "The activity of the intergovernmental commission occupies a key place in the further development and deepening of trade and economic cooperation between our countries," Japarov said at the time.
After the talks, Al-Marri expressed hope that the meeting would pave the way for deeper ties between the two nations through economic and investment cooperation. Both leaders also acknowledged the importance of the Kyrgyz-Emirates Business Council, an agreement on which was reached during the Kyrgyz-Emirates Business Forum in June 2022. The establishment of the council was just one of the nine deals signed by Japarov and Al-Marri during the said forum.
In February, Japarov also commended the UAE for its preparations ahead of the COP28, which will be held at Expo City in Dubai in November. He also thanked the country for its efforts in addressing the repercussions of climate change.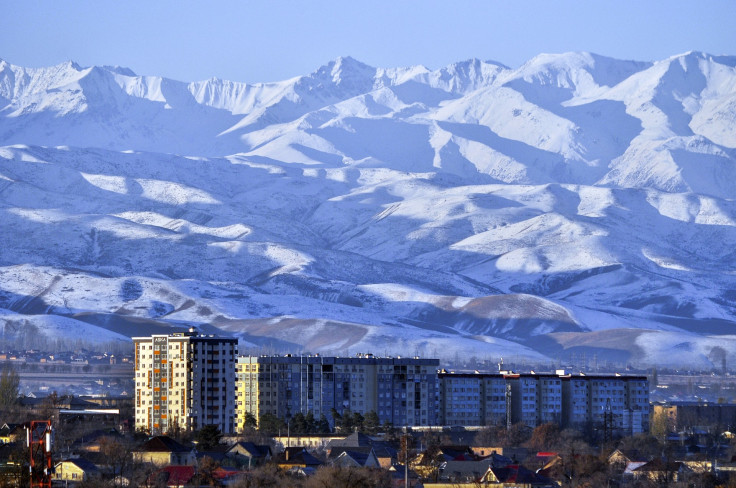 © Copyright 2023 IBTimes AE. All rights reserved.