UAE's Leadership In Climate Action Lauded By OPEC Secretary-General
KEY POINTS
Haitham Al Ghais delivered his speech at the opening of the MPGC 2023 in Dubai
He lauded the UAE's realistic approach to climate change
He also thanked the country for bringing stakeholders together at COP28
Organization of Petroleum Exporting Countries (OPEC) Secretary-General Haitham Al Ghais praised the UAE for its consistent demonstration of leadership in the area of climate action.
In his speech at the opening of the 30th Annual Middle East Petroleum and Gas Conference 2023 (MPGC 2023) in Dubai, Al Ghais also commended UAE President Sheikh Mohamed bin Zayed Al Nahyan's longstanding commitment to sustainable practices aimed at addressing climate change.
"We have followed with interest the calls by Dr. Sultan bin Ahmed Al Jaber, Ministry of Industry and Advanced Technology and COP28 President-designate, for a positive, pragmatic and above all, realistic approach to climate change," he said. "Our organization has a long history of supporting environmental issues and sustainable development. We have been directly involved in the evolution of the United Nations Framework Convention on Climate Change (UNFCCC), from the UN Intergovernmental Negotiating Committee in 1990 to the present day."
Al Ghais also cited the "Net Zero by 2050" initiative launched by the UAE government to achieve net-zero emissions by 2050, making the country the first in the Middle East to do so. He also acknowledged the tremendous progress made by the UAE in a short period of time and its keenness on protecting the environment, as evidenced by its $40 billion investment in the renewables industry.
The OPEC Secretary-General also praised the UAE for being one of the countries to heed the call to invest in all sectors of the oil value chain, with ADNOC ramping up its production capacity to 5 mb/d by 2030. He concluded his speech by expressing his appreciation for the UAE government for its role in fighting climate change and promoting collaboration among stakeholders through COP28.
"I would like to conclude my remarks by underscoring OPEC's appreciation for the UAE's leadership role in the energy sector, tackling the climate challenge, and bringing stakeholders together at COP28. This mirrors the constructive role the nation plays in OPEC and OPEC+, acting as a builder of consensus and forger of cooperation, under the able leadership of the UAE," he said. "On behalf of the entire OPEC family, I would like to sincerely thank the UAE for this contribution to making OPEC the successful and vibrant organization that it is today."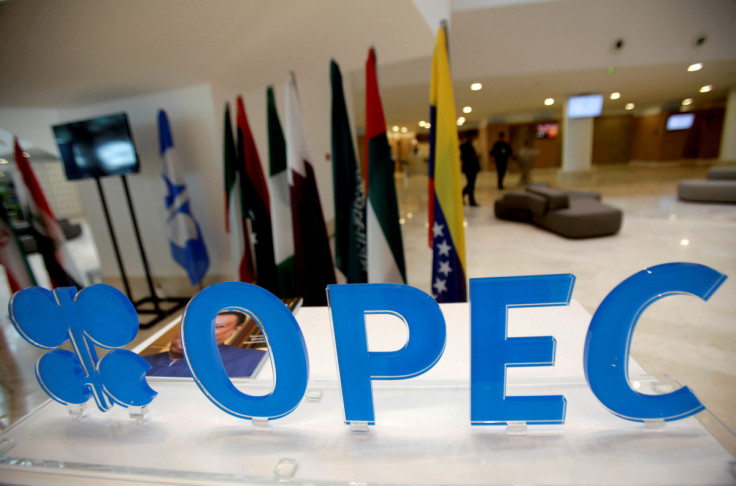 © Copyright 2023 IBTimes AE. All rights reserved.