COP28: UAE, UK Agree On 'Closer Co-Operation' To Tackle Climate Change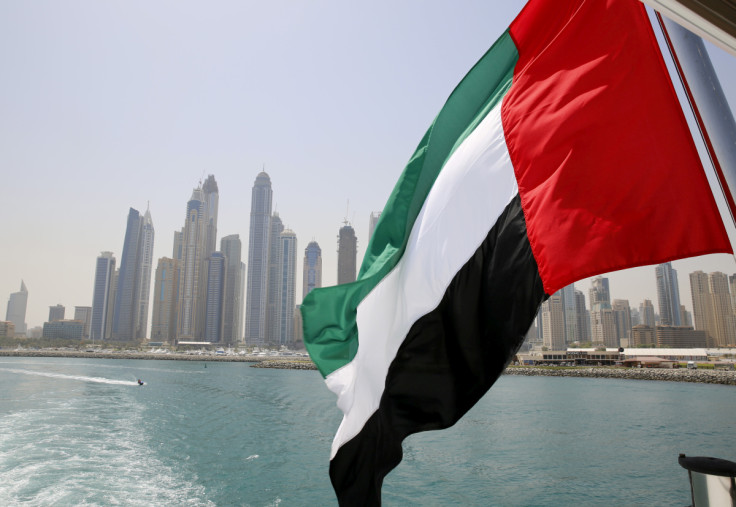 The United Arab Emirates and the United Kingdom agreed to work closely to tackle climate change ahead of the Cop28 UAE.
Dr. Sultan Ahmed Al Jaber, who serves as the Minister of Industry and Advanced Technology of the United Arab Emirates, met the UK's Secretary of State for Energy Security and Net Zero, Grant Shapps, and Minister for Energy Security and Net Zero, Graham Stuart.
The United Nations Climate Change Conference or Conference of the Parties of the UNFCCC, which is also known as COP28, shared photos of their meeting held at the Natural History Museum in central London from its official Twitter handle.
Dr. Sultan Ahmed Al Jaber "had productive discussions" with Ministers Shapps and Stuart, the tweet stated.
"They agreed on closer cooperation to advance the Breakthrough Agenda and shape a bold response to the #GlobalStocktake on the road to #COP28UAE," it added.
During the meeting, UK's Shapps said that the UK and UAE are working together to "build the solutions we need" to grow the respective country's economy, NationalNews reported. "Sultan Al Jaber's visit to London was a key milestone on that mission as we forge stronger ties between our countries."
Director general of Cop28, Majid Al Suwaidi, who was also present in the meeting, said that countries across the world should use Cop28 as a moment to "course correct." He added, "If leaders don't know that already, then we have a lot of work to do."
He went on to share that many leaders looked at the global stocktake as a "report card" without a "forward-looking component." However, now world leaders have a different approach.
"I would say that the difference that we see in our engagement with leadership from the beginning of the year to now is night and day," he said. "We've put in a lot of hard work as a presidency to get everybody on track to saying where we're going forward and what we're going to do to respond to the global stocktake."
The director general further shared that as "a Cop presidency are going to be convening discussions at each of these events" adding that UAE plays an important role in hosting Cop28.
"We need to tell our leaders that they need to come up with those solutions," he said. "This is a party-driven process. We as a Cop presidency can provide the platform. We can show the path, but we need your leaders to tell us what they're going to do about the future."
He continued, "And so we are there to help that conversation. We need everybody to come together. Certainly, in our meetings, as we go around the world, that desire is there and that momentum is there and so we feel very excited about that."
© Copyright 2023 IBTimes AE. All rights reserved.