Dubai Airshow 2023 Opens, Boasts Lineup Of More Than 1,400 Exhibitors And 300 International Speakers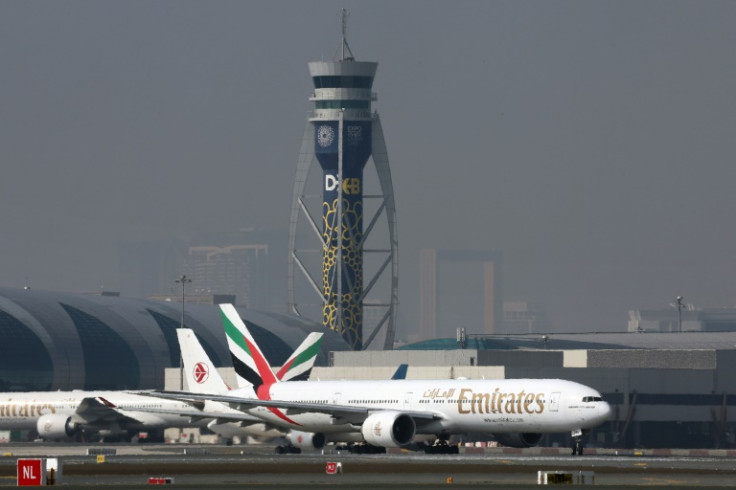 The largest edition of the Dubai Airshow, the world's premier event for the aerospace, space and defense industries, opened at Dubai World Central (DWC) on Monday.
The 18th edition of the event, which will run until Friday, has the theme "The Future of the Aerospace Industry."
"Under the theme 'The Future of the Aerospace Industry,' the 18th edition of the event, which runs until 17 November, will see industry trailblazers and innovators gather to identify future trends and further opportunities in the aviation, space and defense industries," the government of Dubai said on Sunday.
The Dubai Airshow 2023 holds significant importance, as it brings together experts from the aviation, space and defense sectors to identify future trends and collaboratively explore opportunities in these industries.
The event has attracted participants from 148 countries and features an impressive roster of more than 1,400 exhibitors and 300 international speakers.
Dubai Airshow 2023 will notably highlight space exploration as a key focus area. It will showcase an expanded Space pavilion and host a dedicated two-day conference program, bringing together high-profile leaders, government officials and change-makers.
Boeing is set to have the much-anticipated flying demonstration of its highly awaited 777-9. Meanwhile, Embraer will mark the public debut of its latest E195-E2 with a new livery, the Tech Eagle.
The event will further feature a series of Airbus aircraft, presenting the A320P2F, A321neo, A330neo, Airbus A400M Atlas CMk1, H225 (Helicopter) and C295, among other models.
The Dubai Airshow is known for unveiling innovative concepts in the aviation industry, and its 2023 edition will be no exception. Leading airlines from around the world will present their pioneering vision through state-of-the-art aircraft.
Saudi Arabia's national carrier, Saudia, will showcase the Saudia Boeing 787-10 and a flyadeal Airbus 320neo. Beond, recognized as the world's first premium leisure airline, will present its Airbus A319, among other cutting-edge aircraft.
A major highlight of the Dubai Airshow 2023 is the return of the highly anticipated flying and static displays. The static display, a showcase of prowess for aircraft manufacturers, will set a new benchmark this year with an awe-inspiring lineup of over 180 commercial aircraft.
Attendees are expected to witness a wide range of aircraft, including a series of Airbus models, Embraer's latest E195-E2 making its public debut and Boeing's flying demonstration of the highly anticipated 777-9.
The Advanced Aerial Mobility pavilion at the Dubai Airshow 2023 will transport attendees into the future of aerospace. The pavilion will feature the latest electric Vertical Takeoff and Landing (eVTOL) aircraft, drones and Unmanned Aerial Vehicles (UAVs).
As the world looks to Dubai, all eyes are on the future of the aerospace industry. Will the Dubai Airshow 2023 set new standards and drive transformative change? Only time will tell.
© Copyright 2023 IBTimes AE. All rights reserved.