Egypt's Economy Seen Growing 4% This Fiscal Year As Currency Weakens- Reuters Poll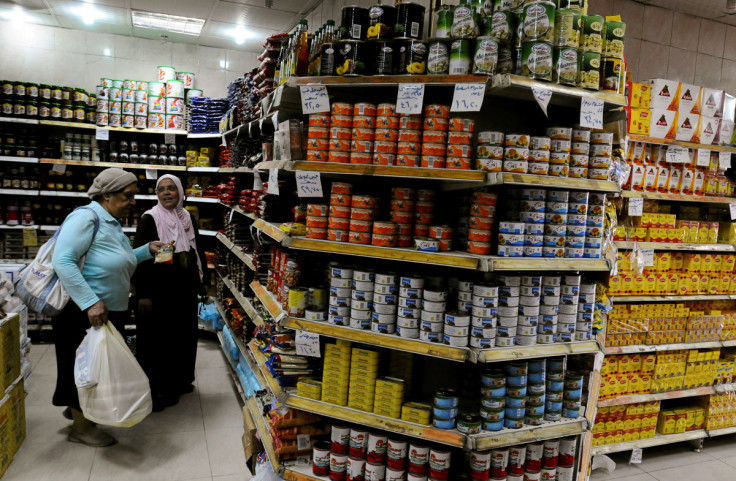 Egypt's economy will grow 4.0% this fiscal year and 4.5% next even as it endures a continuing depreciation in its currency, a Reuters poll showed on Thursday, in line with a government forecast for the current year.
The country's already vulnerable economy was shaken further by Russia's invasion of Ukraine last year, which rocked tourism, raised commodity prices and prompted foreign investors to pull about $20 billion out of its financial markets.
Those troubles pushed Egypt to seek a $3 billion, 46-month financial support package from the International Monetary Fund that was signed in December.
"The Egyptian economy is currently in the midst of some turbulence, with a very uncertain outlook," with inflationary pressure, a drop in household purchasing power and a slowdown in major infrastructure programmes dragging down growth, BNP Paribas said in a note.
Median forecasts in the April 6-26 Reuters poll of 13 economists was for growth of 4.0% in the fiscal year ending on June 30, 4.5% in 2023/24 and 5.0% in 2024/25.
That forecast matched the 4.0% government predictions in a Nov. 30 letter of intent to the IMF. The presidency said in March Egypt was targeting growth of 5% in its budget for 2023/24.
The poll forecast annual urban consumer price inflation averaging 24.0% in 2022/23 and 20.9% the following year before sinking to 9.3% in 2024/25. That would be above the central bank's target range of 5%-9% by the fourth quarter of 2024 and 3%-7% by the fourth quarter of 2026.
Egypt's annual inflation soared to 32.7% in March, just short of its highest on record six years earlier, official data showed this month.
A spike in inflation followed a prolonged shortage of foreign currency, a series of devaluations starting in March 2022 and continuing delays in getting imports into the country.
The Egyptian pound would weaken to 34.00 per dollar by end-December 2023, to 35.00 by end-December 2024 and 35.07 a year later, economists forecast.
Having left the currency unchanged since March 9 at about 30.90 to the dollar despite a promise to the IMF, the central bank said it would allow supply and demand determine its price. In the year before it had allowed the currency to fall by half.
Currently at 19.25%, the overnight lending rate, was expected to rise to 19.75% by end-June before declining to 18.25% the following year and 13.75% the year after, the poll found.
(For other stories from the Reuters global long-term economic outlook polls package:)
(Writing by Patrick Werr; Polling by Devayani Sathyan and Veronica Khongwir; Editing by Alex Richardson)
© Copyright Thomson Reuters 2023. All rights reserved.