India, UAE Navies Hold Bilateral Drill 'Zayed Talwar'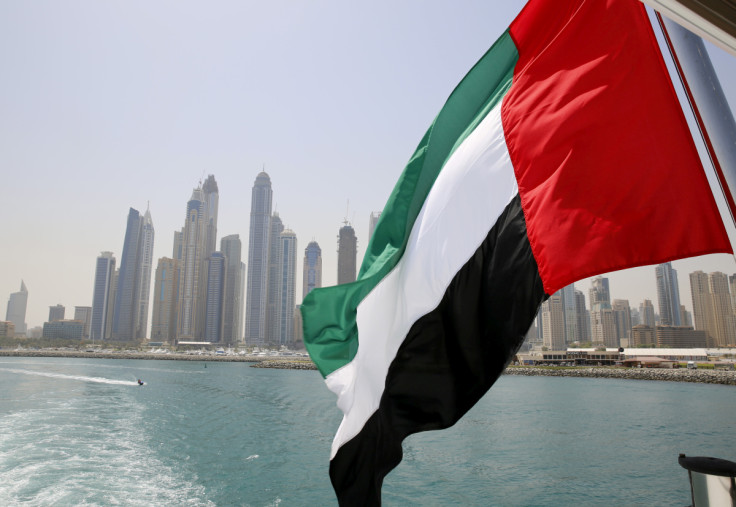 India and UAE navies are conducting a bilateral drill, the 'Zayed Talwar', to enhance interoperability and synergy between the two navies.
The Zayed Talwar, which commenced on Aug. 8, aims to enhance maritime partnership between the two navies and foster a common understanding of the security challenges in the region.
The officers from both sides engage in various exercises in order to share their experiences and technical skills. The drill will end this Friday (Aug. 11).
According to Indian Navy's official statement issued on Wednesday, "Indian Navy's frontline platforms INS Visakhapatnam and INS Trikand under the Command of RAdm Vineet McCarty, Flag Officer Commanding Western Fleet, are visiting the port Rashid" located in Dubai.
While INS Visakhapatnam is commanded by Captain Ashok Rao, INS Trikand is commanded by Captain Pramod G Thomas.
"During the visit, the ships will undertake professional interactions with UAE Naval Force on various elements of maritime operations and share best practices aimed at enhancing cooperation and strengthening ties between the two navies." as per the statement.
The spokesperson of the Indian Navy's official Twitter handle posted a video of INS Visakhapatnam and wrote, "Indigenous guided missile destroyer #INSVisakhapatnam with FOCWF embarked & ASW stealth frigate #INSTrikand are in #Dubai as part of #IndianNavy's ops deployment towards co-operative engagement & maritime cooperation with regional countries."
The official "India in UAE" Twitter handle shared a series of photos featuring INS Visakhapatnam and INS Trikand on Tuesday as they arrived at Port Rashid.
"Two ships of the #IndianNavy – INS Visakhapatnam and INS Trikand arrived at Port Rashid, #Dubai for a bilateral exercise with #UAENavy," the official handle wrote alongside photos. "The exercise aims to share best practices and increase synergies between the two Navies."
India and UAE share diplomatic relations since 1972 as UAE opened its embassy in India's capital, Delhi in the same year. Whereas, India did the same in the UAE's capital, Abu Dhabi after one year.
Last month, Indian Prime Minister Narendra Modi visited the UAE for two days to meet President Sheikh Mohamed bin Zayed Al Nahyan to strengthen the partnership between both countries.
Considering the trade between both countries, India is UAE's second-largest trading partner as it records 9% of total foreign trade and 14% of non-oil exports. The UAE, on the other hand, is India's third biggest trade partner.
The trade between both countries marked $72.8 billion in 2021, as per IBEF. This year, the trade between both nations is projected to surpass $88 billion.
© Copyright 2023 IBTimes AE. All rights reserved.