Paris Air Show: Sanad, GE Aerospace, Safran Aircraft Engines Sign Agreement
Sanad, GE Aerospace, and Safran Aircraft Engines came together to sign an agreement at Paris Air Show, held at Paris Le Bourget Exhibition Centre in Le Bourget, France. Paris Air Show event began on Monday and will end on June 25.
Sanad, an Aircraft maintenance company in Abu Dhabi, owned by Mubadala Investment Company, entered an agreement with Ohio's Aerospace company GE Aerospace and Safran Aircraft Engines, which is a French commercial and military aircraft engine manufacturer.
With the help of this agreement, all three entities will expand their MRO (Maintenance, Repair & Overhaul) services offerings to LEAP-1A and LEAP-1B engines that power Airbus A320neo family and Boeing 737 MAX family aircraft, as per Emirates News Agency.
This agreement helped Safran Aircraft Engines to join Sanad's long-term partners list and become one of the trusted and reliable providers of comprehensive engine MRO services.
Moreover, this landmark agreement will enhance Sanad's position in the global MRO supply chain as the company has officially established relations with all major OEMs (Original Equipment Manufacturers).
Considering these three companies coming together, it will significantly support Sanad's MRO services to encompass LEAP-1A and LEAP-1B engines, which are advanced engines, designed to meet the challenge of decarbonizing air transport with enhanced performance in terms of improved fuel consumption and reduced CO2 emissions.
Furthermore, Sanad also became the first certified LEAP MRO service provider in the SAMENA region with the help of this agreement. Moreover, it will also support the global LEAP MRO supply chain from its state-of-the-art facility located in Abu Dhabi.
After signing the agreement, the Managing Director and Group CEO of Sanad, Mansoor Janahi, shared that this collaboration brings the latest engine technology to his company and it allows them to support a wide range of engines and also contribute to the UAE's position as a leading global aviation hub.
He emphasized providing exceptional MRO services and said he is looking forward to new opportunities for growth and innovation in the industry.
Vice President of CFM Commercial Programmes for GE Aerospace, Tom Levin praised Sanad for their work in the aviation industry and for providing excellent engineering, which will eventually benefit LEAP customers.
He also shared his excitement regarding the collaboration of these three companies and said that GE Aerospace supports the aviation sector's growth in Abu Dhabi and the surrounding region.
Vice President of Support & Services for Safran Aircraft Engines, Nicolas Potier, shared the importance of this agreement and noted that it will help them to build an additional network in the industry and at the same time, they can optimize their customers' operations worldwide.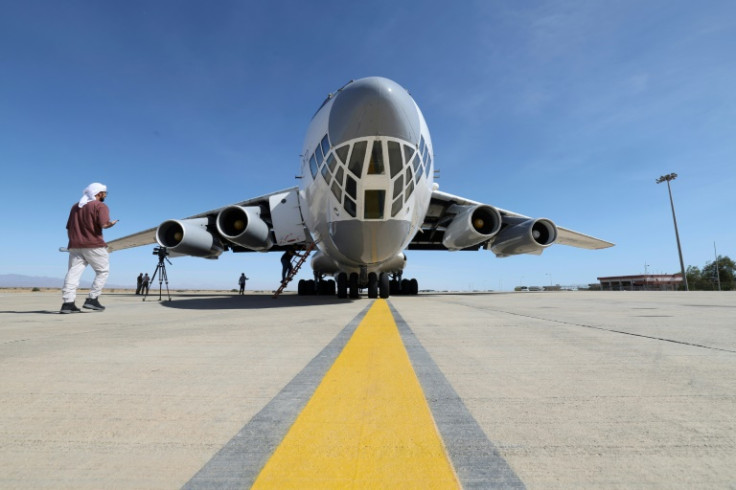 © Copyright 2023 IBTimes AE. All rights reserved.