Saudi Arabia's Real Estate Company Lists $600 Million Sukuk On Nasdaq Dubai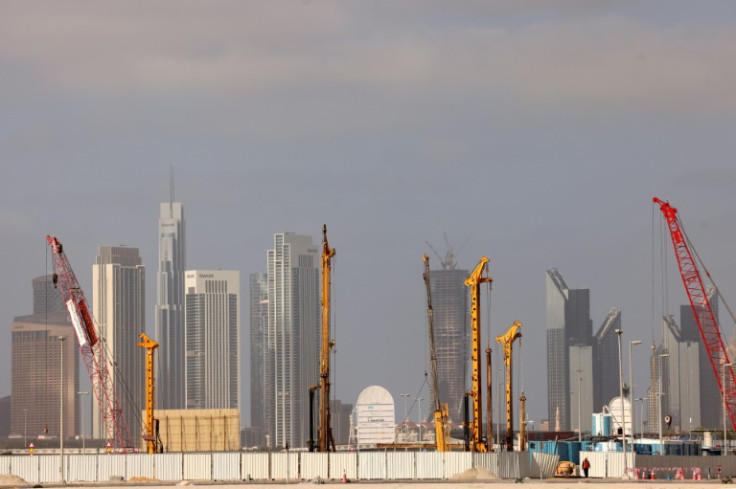 Saudi Arabia's leading and largest publicly listed residential property developer, Dar Al-Arkan Sukuk Company Ltd, has listed $600 million worth of sukuk (financial certificates commonly referred to as "sharia compliant" bonds) to the UAE-based exchange, Nasdaq Dubai.
Nasdaq Dubai welcomed the listing made under the $2.5 billion Trust Certificate Issuance Programme, which is scheduled to mature in 2029.
CEO of Dar Al-Arkan, Andy Raheja said, "We are elated to celebrate our US$600 million sukuk listing on Nasdaq Dubai. This marks our 13th issuance and 9th under the program, a testament to our investors' unwavering support," WAM reported.
He added, "Our gratitude to all who collaborated in achieving this remarkable success. Trust in Dar Al-Arkan reflects our commitment to excellence, strengthening our position as Saudi Arabia's leading residential property developer."
Raheja further shared that with the support of Nasdaq Dubai, Dar Al-Arkan Sukuk is confident that it will achieve objectives and advance the company's financial landscape.
CEO of DFM and Nasdaq Dubai, Hamed Ali, shared extended "heartfelt congratulations to Dar Al-Arkan on their new program and upcoming drawdown," adding that as an international financial exchange in the Middle East, Nasdaq Dubai is dedicated to "fostering growth and providing a transparent, efficient marketplace for issuers like Dar Al-Arkan."
"We remain steadfast in our mission to facilitate access to regional and global investors, empowering companies to raise capital and achieve their financial objectives," he added.
Dar Al-Arkan Sukuk Company Ltd was founded in 2013 while the Dubai-based stock exchange, Nasdaq Dubai was established in 2005.
Sukuk is an Arabic name for financial certificates, which comply with Islamic principles and Sharia law. While conventional bonds provide an interest form of payment, sukuk is structured in a way that it provides profit to the investors rather than interest.
Aside from Dar Al-Arkan Sukuk company, a UAE-based real estate developer, Sobha Realty listed $300 million worth of Sukuk on Nasdaq Dubai last week.
In the wake of the successful listing, Ali said that "Nasdaq Dubai remains dedicated to fostering innovation and advancing the growth of the UAE financial market, and we are proud to offer a diverse range of investment products," KhaleejaTimes reported.
He continued, "We extend our wholehearted support to Sobha Realty and eagerly anticipate their prosperous journey in the region."
Whereas, the co-chairman of Sobha Realty named Ravi PNC Menon noted that his company is "successful in attracting a diverse pool of investors through our sukuk issuance, both domestically and internationally, which is a testament to our continued success and long-term vision."
Menon added, "We hope to leverage this capital to shape our expansion strategies, contribute to the long-term development of the real estate sector, and create sustained value for our stakeholders."
© Copyright 2023 IBTimes AE. All rights reserved.