Sheikh Mohammed Meets Great Arab Minds Initiative Committee In Dubai
KEY POINTS
Sheikh Mohammed said the UAE will continue to serve as a hub for exceptional talents
He emphasized the role of Arab talents in shaping a better future for humanity
The program has drawn thousands of nominations across different fields
UAE Vice President and Prime Minister Sheikh Mohammed bin Rashid Al Maktoum held a meeting with the committee behind the Dh110-M Great Arab Minds initiative Wednesday to discuss the role of Arab talent in paving the way for civilizational development and scientific progress.
Addressing the committee, the Dubai ruler emphasized the importance of helping the brightest in their fields develop their gifts in creating a brighter future for humanity.
"We recognize the importance of fostering opportunities for creative Arab talent and supporting them in utilizing research, development and technologies to shape a brighter future for humanity," he said. "The UAE will continue to serve as a hub for exceptional talents, including scientists, doctors, writers, thinkers, researchers, and innovators."
Sheikh Mohammed made the remarks in the presence of the initiative's committee members and other government officials, including Dubai Crown Prince Sheikh Hamdan bin Mohammed bin Rashid Al Maktoum; Dubai Deputy Ruler Sheikh Maktoum bin Mohammed bin Rashid Al Maktoum; Dubai Media Council Chairman Sheikh Ahmed bin Mohammed bin Rashid Al Maktoum; Great Arab Minds Initiative Chairman Mohammed Abdullah Al Gargawi; and Secretary General Saeed Al Nazari.
During the meeting, Sheikh Mohammed was also briefed on the nomination and evaluation process of the initiative, which will use Dubai's Museum of the Future as its base.
Launched under the patronage of Sheikh Mohammed in January 2022, the initiative involves identifying and developing the 1,000 brightest Arabs in the areas of physics and mathematics, economics, research and data science. Since its launch, the program has drawn thousands of applications nominating individuals with significant contributions in their respective fields, including scientists, researchers and academicians.
The first of its kind in the region, the initiative reflects the need for a world-famous Arab award comparable to the Nobel Prize and the Edison Medal, shedding light on the scientific, intellectual and literary achievements of Arab talent and their impact on societies. It also aims to fight brain drain in the region by encouraging the brightest Arabs to stay in their home countries and be recognized for their talents.
Candidates are required to meet specific criteria to qualify for the program. Nominations will be divided into six categories and a judging committee has been formed to evaluate them.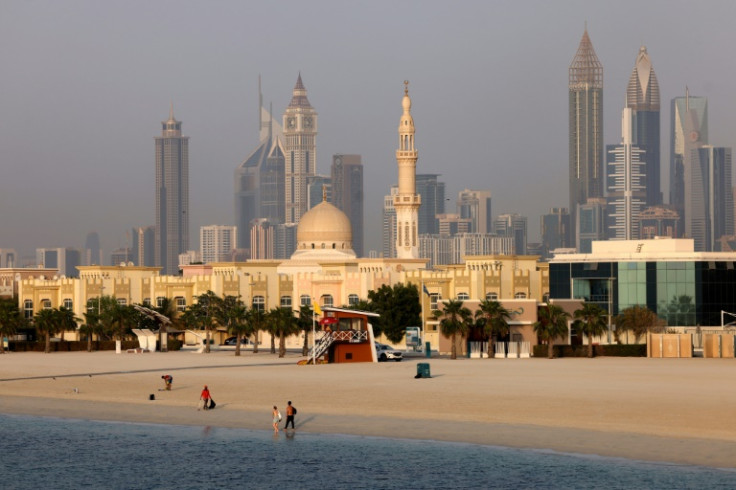 © Copyright 2023 IBTimes AE. All rights reserved.