UAE Attends MENAP Finance Ministers And Central Bank Governors Meeting
KEY POINTS
MENAP Finance Ministers and Governors Meeting was held from April 10-16
UAE Minister said the country's economic outlook remains strong
He stressed the need to further discuss global economic issues
The UAE participated in the MENAP (Middle East, North Africa, Afghanistan and Pakistan) Finance Ministers and Central Bank Governors Meeting in Washington, D.C., from April 10 to 16. The country's delegation was led by Mohamed Al Hussaini, Minister of State for Financial Affairs.
Addressing the meeting, Al Hussaini expressed his gratitude to International Monetary Fund (IMF) Managing Director Kristalina Georgieva and highlighted the importance of the IMF in creating strategic solutions to issues and economic challenges faced by the world today. He also discussed the current status of the UAE economy in the context of inflation.
"The UAE's economic outlook remains strong, with growth expected to reach 3.9 percent by the end of this year. Inflation in the UAE is also projected to drop to 3.2 percent by the end of this year, down from 4.8 percent last year, led by stabilizing prices and the receding effects of imported inflation globally, while locally, rents and wages are expected to contribute to this trend," the minister said Sunday.
Despite the UAE's bullish economic outlook, the minister noted that many countries in the region remain negatively impacted by global uncertainties, as shown in the IMF Background Note. He said the lack of economic resilience among other countries calls for collaborative efforts in the region and partnership with the IMF to help with their fiscal sustainability and debt vulnerability.
Al Hussaini further commended the IMF's perspective on taking advantage of fiscal policy to address inflation and promote economic stability in the region. "The persistence of the current economic challenges will continue to entail tradeoffs between debt sustainability and long-term sustainable development objectives," he said.
In conclusion, he stressed the need for further discussions on economic challenges during the Annual Meetings in Marrakech, Morroco, in October, as well as to address key global issues, including the advancement of SDGs agenda, growth focusing on social inclusion, climate finance and the agedan of 28th Meeting of the Conference of the Parties (COP28).
Al Hussaini also led the UAE contingent that attended the meeting on the G20 Finance Track for 2023, which was held on the sidelines of the World Bank and IMF 2023 spring sessions. The meeting centered around the progress made by the G20, an intergovernmental forum comprising 19 countries and the EU, as well as the views of the finance track members on the goals set by the Indian presidency of the grouping for 2023.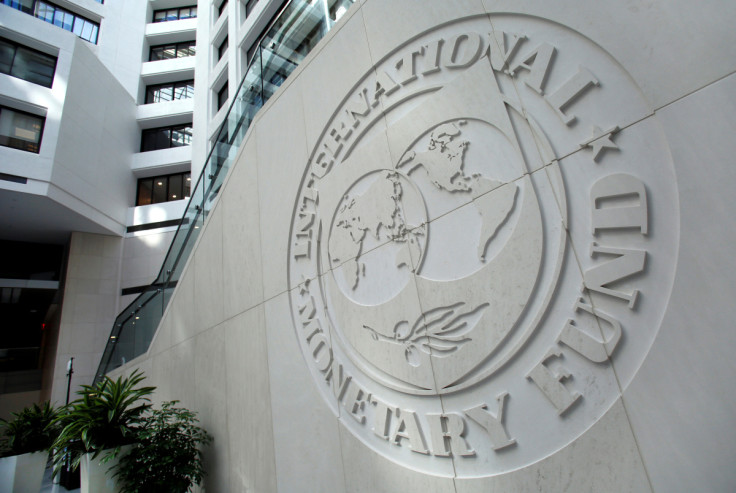 © Copyright 2023 IBTimes AE. All rights reserved.