UAE Condemns Storming Of Kuwaiti Military Office Head's Residence, Jordan Embassy In Sudan
KEY POINTS
UAE's Ministry of Foreign Affairs and International Cooperation (MOFAIC) highlighted the importance of protecting diplomatic buildings in Sudan
The Ministry also reaffirmed the UAE's rejection of all forms of violence and terrorism
It also called for intensified efforts to reach a ceasefire and achieve political stability
The UAE has denounced the recent storming of the residence of the head of the military office at the Embassy of the State of Kuwait and the Embassy of the Hashemite Kingdom of Jordan in Khartoum, while condemning such acts that contravened moral and human values and principles.
In a statement, the Ministry of Foreign Affairs and International Cooperation (MOFAIC) highlighted the implications of the recent attacks on national security.
The ministry also emphasized the need to defend diplomatic buildings and residences of employees of embassies, in accordance with customs and charters governing and regulating diplomatic work, while reaffirming the country's strong condemnation of violence and permanent rejection of all other forms of terrorism aimed at destabilizing national security, Gulf Today reported.
The MOFAIC called for intensified efforts to reach a ceasefire, noting that returning to the political framework and dialogue and "advancing in the transitional phase" were key to ending the unrest and achieving the desired political stability in Sudan.
The call came a month after the UAE, alongside Saudi Arabia and Qatar, urged the conflicting parties in Sudan to exercise restraint and end the current political crisis in the country.
In a statement last month, the UAE Embassy in Khartoum expressed its deep concern over the ongoing violence in Sudan, and reaffirmed the country's position on "the importance of de-escalation and working towards finding a peaceful solution to the crisis between the concerned parties." The embassy also reiterated its support for the political process in Sudan and "achieving national consensus towards the formation of a government."
The UAE has supported the people of Sudan since the unrest erupted in the country in mid-April. Earlier this week, the country dispatched two aircraft with 34 tons of food supplies to assist the Sudanese people trapped in the country amid the war. The assistance was part of the UAE's sustained efforts to meet the needs of the people, based on its deep-rooted relations with Sudan. It was also an affirmation of the country's commitment to supporting other nations in times of need.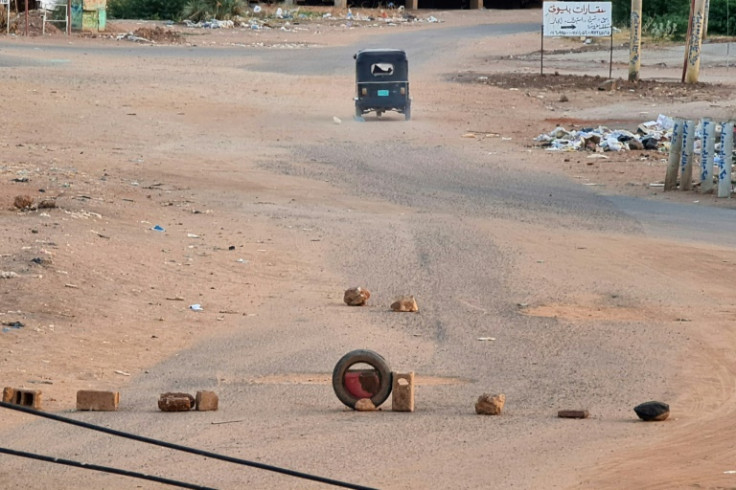 © Copyright 2023 IBTimes AE. All rights reserved.