UAE Delegates Discuss Ways To Enhance Cooperation During Visit To China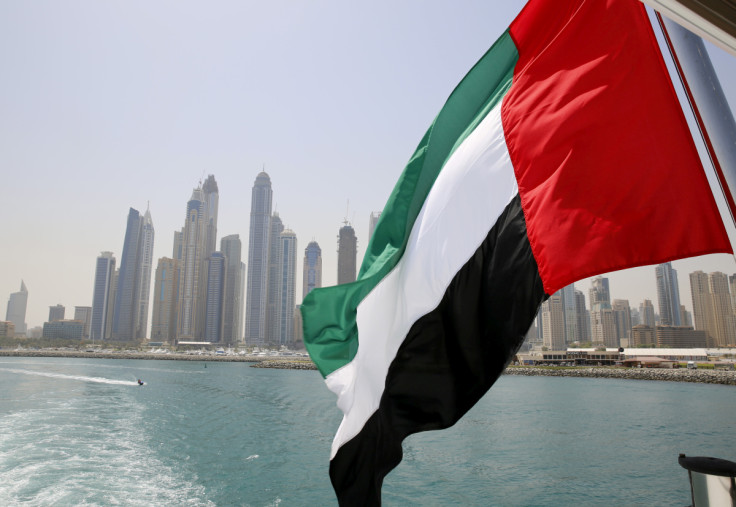 KEY POINTS
The UAE and China discussed the importance of continuing their joint cooperation
The UAE remains to be China's leading trade partner among all Arab and Gulf nations
Abdullah Al Mazrouei, Director of the Arab Affairs Department at the Ministry of Foreign Affairs, led the UAE delegation
The UAE took part in the 18th Senior Officials' Meeting and 7th Senior Official Level Strategic Political Dialogue of the Arab-Chinese Cooperation Forum in Chengdu, China, on Monday to discuss ways to enhance cooperation between Arab nations and China across various fields. Abdullah Al Mazrouei, Director of the Arab Affairs Department at the Ministry of Foreign Affairs, led the UAE delegation.
During the forum, the delegates highlighted the importance of sustaining joint cooperation between the two nations to boost their relations and promote development. Al Mazrouei also highlighted in his speech the UAE's long-standing relations with China, noting that their comprehensive strategic partnership had seen significant growth in all sectors. He also noted that the UAE remains to be China's leading trade partner among all Arab and Gulf nations and that China was the UAE's top trading partner in 2021.
Al Mazrouei also expressed his gratitude to China for supporting the UAE's role as host of the Conference of the Parties to the United Nations Framework Convention on Climate Change 2023 (COP28), WAM reported. He also praised China following the successful two-day visit of a UAE delegation to the country on April 17 and 18, led by COP28 President-Designate and Industry and Advanced Technology Minister Dr. Sultan bin Ahmed Al Jaber.
Al Mazrouei also highlighted the UAE and China's mutual understanding in the area of climate action, commending the country's keenness to tackle climate change through practical solutions. He also touched on the existing cooperation between the two countries on various regional and international issues discussed during the meetings of the UN Security Council, in light of the UAE's non-permanent membership in the council from 2022 to 2023.
In response, China highlighted its close collaboration with the UAE in various fields, including tourism, culture, and energy. The country also mentioned the memoranda of understanding signed between the two countries in the field of space and navigation and congratulated the Arab country on the success of Expo Dubai 2020.
Meanwhile, the sessions also centered around the work accomplished within the framework of the Arab-Chinese Cooperation Forum across various fields since the conclusion of the 9th session of the Forum's Ministerial Meeting.
© Copyright 2023 IBTimes AE. All rights reserved.