UAE Ratifies $40 Billion Comprehensive Economic Partnership Agreement With Turkey
KEY POINTS
The agreement aims to raise bilateral trade between the UAE and Turkey within five years
Turkey was the first to ratify the deal in April
The UAE seeks to sign CEPAs with 26 countries to attract more investments and diversify its economy
The UAE ratified a $40 billion trade agreement with Turkey on Wednesday, three days after Recep Tayyip Erdogan's re-election as President of the European country. The partnership agreement aims to raise bilateral trade between the UAE and Turkey within five years.
UAE's Minister of State for Foreign Trade Thani Al-Zeyoudi announced the ratification of the UAE-Turkiye Comprehensive Partnership Agreement (CEPA) in a tweet on Wednesday, saying the deal "marks a new era of cooperation" in the country's friendship with Turkey. He also said the agreement will push "bilateral non-oil trade beyond $40 billion in the next five years."
"New era of partnership and joint economic growth will start between the UAE and Turkey, after the governments of the two friendly countries ratified today the Comprehensive Economic Partnership Agreement, in preparation for its activation soon, which contributes to the growth and prosperity of non-oil intra-trade to more than $40 billion annually within 5 years," he wrote.
UAE's ratification of the agreement came three days after Erdogan's electoral win. Turkey first ratified the deal in April after it had been inked by President Erdogan and his Emirati counterpart, Crown Prince Mohamed bin Zayed Al Nahyan, in March.
Erdogan and Sheikh Mohamed signed the agreement in March to boost bilateral trade. It is expected to create 25,000 highly skilled jobs in the UAE and 100,000 jobs in the Turkish market in the next 10 years, said Dr. Al Zeyoudi.
Meanwhile, Sheikh Mohamed was among the first global leaders to congratulate Erdogan for his recent victory in the Turkey elections. "We look forward to working together to further enhance the strategic partnership between our two countries," he tweeted on Sunday.
Turkey is just one of the countries the UAE seeks to boost trade and economic relations with. The country has been working towards signing 26 CEPA agreements to draw more investment and diversify its economy, having signed similar deals with India, Indonesia, and Israel. It also finalized the terms of its deal with Cambodia in April and is in the last leg of its negotiations with Georgia. The country is also close to concluding its trade deal with Kenya, according to The National.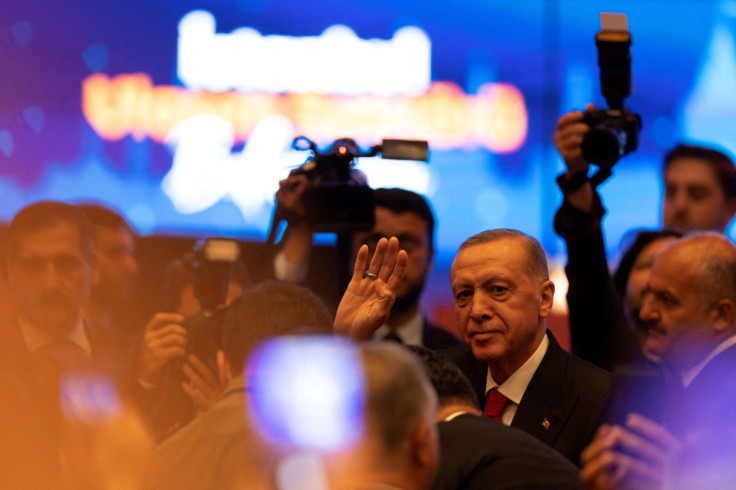 © Copyright 2023 IBTimes AE. All rights reserved.