UAE Urges European Council President To Resolve Crisis In Sudan
KEY POINTS
At least 180 have been killed in violent clashes in Sudan since Saturday
Sheikh Mohamed urged the European Council to ensure the protection of civilians in the country
He reaffirmed the UAE's support for the people of Sudan and highlighted the need to end the crisis through political means
President Sheikh Mohamed Bin Zayed Al Nahyan has urged European Council President Charles Michel to do something about the ongoing escalation in Sudan. The UAE leader mentioned the Sudan crisis to Michel in a phone call this week, during which they discussed the UAE's ties with the countries in the European Union.
During the call, Sheikh Mohamed and Michel discussed ways to strengthen and support each other and some regional and international issues of mutual interest. Sheikh Mohamed raised the subject of the Sudan crisis and stressed the importance of ending violence and ensuring the protection of civilians in the country. He also highlighted the need to prioritize the interests of Sudan and address the crisis through political means.
The UAE leader also reiterated the country's support for the people of Sudan and expressed its commitment to helping its people achieve their goals as a nation. For his part, Michel thanked Sheikh Mohamed and commended the UAE's policy on promoting peace and stability in the region. He particularly expressed his appreciation for the Emirati president's eagerness to resolve regional issues through constructive communication.
The phone call comes days after the UAE urged all parties in Sudan to de-escalate and work towards putting an end to violence in the country through peace talks. On Saturday, the UAE Embassy in Khartoum issued a statement reaffirming the UAE's position on the matter and highlighting "the importance of de-escalation and working towards finding a peaceful solution to the crisis between the concerned parties."
The Sudan crisis has left at least 180 people dead and 1,800 injured since Saturday, with the country's main paramilitary group saying it had already seized the presidential palace and the army chief's residence. The group also stormed the Khartoum International Airport in a coup attempt, leading to more violent clashes with the military forces.
On Monday, Sheikh Mohamed's Diplomatic Adviser Dr. Anwar Gargash took to Twitter to call for an "immediate ceasefire" and urged the parties involved to step back. "There is no alternative to the path of dialogue to reach a political solution that would spare Sudan further suffering and return it to the path of peaceful and constitutional transition," he wrote.
"This requires an immediate ceasefire and positive engagement in serious talks between all parties, and for the Arab role to be active and pivotal to help the brothers overcome this crisis," he added.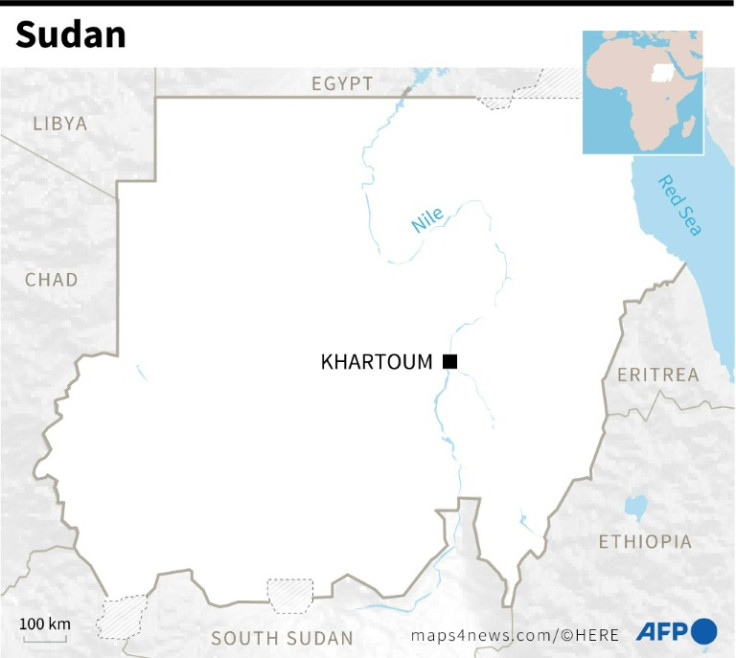 © Copyright 2023 IBTimes AE. All rights reserved.