UAE Calls On Israel To Stop Settlement Activities On Palestinian Territory
KEY POINTS
The UAE urged Israel to uphold international humanitarian laws
The country also highlighted the "special status" of Jerusalem's holy sites and the need for Israel to respect them
Khalifa Al Marar said the current situation requires "maintaining pressure to reduce escalation on all fronts"
The UAE has called on Israel to stop all settlement activities on Palestinian territory. In a statement at the U.N. Security Council on Tuesday, UAE Minister of State of Foreign Affairs and International Cooperation Khalifa Al Marar called for the protection of the two-state solution and the upholding of international humanitarian laws.
"We reiterate our call on Israel to immediately cease all its settlements activities, reverse the negative trends on the ground and uphold its responsibilities in accordance with international law, including international humanitarian law," he said.
Al Marar noted that the nearly 700,000 people residing in 279 illegally built settlements on occupied Palestinian territory represent "alarming facts on the ground" and "highlight the urgent need to protect the two-state solution," The National reported. He also highlighted the need to avoid any move that would destabilize the region and to restore an atmosphere that would allow both parties to resume their talks on the establishment of a Palestinian state in the West Bank, East Jerusalem, and Gaza.
The U.S. previously mediated the peace talks on the subject. However, the last decade has seen no progress in the discussions and there is no sign that the talks would be revived anytime soon. According to Al Marar, it was no longer possible for the international community to handle the Palestinian-Israeli conflict with the same complacency the world had witnessed in the past years, which were characterized by deadly encounters between the Palestinians and Israelis.
"The current situation requires maintaining pressure to reduce escalation on all fronts, continuing calls for exercising maximum restraint and avoiding unilateral steps," he said. He also stressed the "special status" of the holy sites in Jerusalem and the need for Israel to respect them.
Middle East Peace Process Special Coordinator Tor Wennesland said the international community should address the root cause of the conflict. "There must be an end to the unilateral measures, provocations and incitement that enable violence and prevent progress towards resolving this conflict and ending the occupation," he said.
Al Marar's statement on Israel's settlement activities comes a month after UAE President Sheikh Mohamed bin Zayed Al Nahyan spoke to Israeli Prime Minister Benjamin Netanyahu about the UAE and Israel's bilateral relations. The phone discussion took place amid the international censure being received by the Israeli government on issues pertaining to the Palestinians, Al Monitor reported.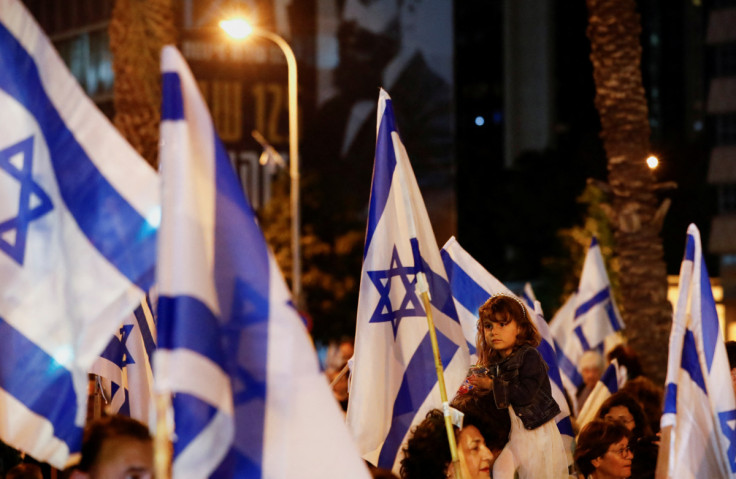 © Copyright 2023 IBTimes AE. All rights reserved.