UAE Minister Of State Of Foreign Affairs Meets President Of Zambia In Lusaka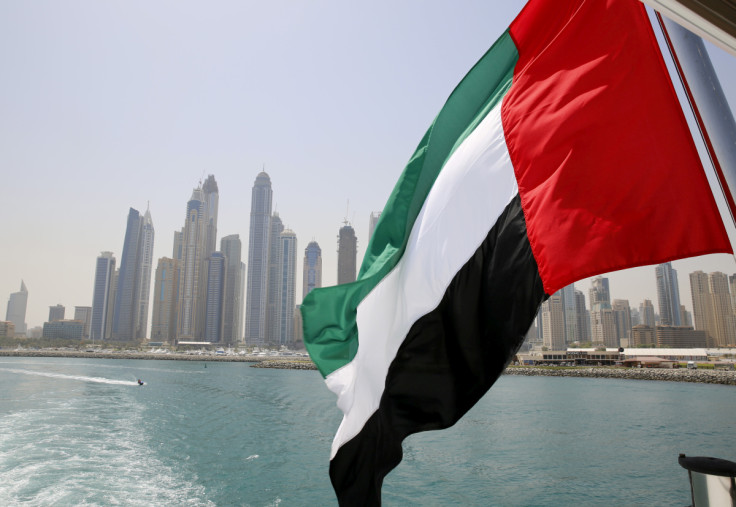 The United Arab Emirates (UAE)'s Cabinet Member and Minister of State in the Ministry of Foreign Affairs, Sheikh Shakhboot Nahyan Al Nahyan, met the President of Zambia, Hakainde Hichilema in Lusaka, the capital of Zambia.
During the visit, Minister Sheikh Shakhboot bin Nahyan discussed regional issues of common interest and the prospects of collaboration between the UAE and Zambia with President Hichilema.
Both of them discussed how the two countries can improve working together in various sectors including renewable energy and logistics.
UAE's Khalifa Fund For Enterprise Development and Zambia's Ministry of Small and Medium Enterprise Development signed a framework agreement to affirm their interest in enhancing cooperation between the countries.
During the meeting, the UAE's minister also conveyed greetings of Prime Minister, Mohammed bin Rashid Al Maktoum; President Mohammed bin Zayed Al Nahyan; and Deputy Prime Minister, Mansour bin Zayed Al Nahyan alongside their wishes for Zambia's prosperity and progress.
President Hichilema, on the other hand, conveyed his greetings back to the Prime Minister, President, Vice President, and other officials, noting that he also wishes for more growth and prosperity for the government and people of the UAE.
Aside from meeting the President of Zambia, the UAE minister also visited another country in Africa, Chad, to meet transitional President Mahamat Idriss Déby Itno.
During this meeting, held in N'Djamena, Sheikh Shakhboot bin Nahyan Al Nahyan discussed opportunities to advance ties for the benefit of the two countries with the transitional President.
After conveying greetings from UAE's President, Vice President, Prime Minister, Deputy Prime Minister and Minister of the Presidential Court, Sheikh Shakhboot bin Nahyan Al Nahyan discussed how relations between UAE and Chad can be strengthened further.
"This visit reflects the growing relations between the UAE and the Republic of Chad and the two countries' commitment to advancing development efforts for the benefit of the peoples of the two nations," the official UAE website, MOFA shared.
Ahead of Chad's visit, the UAE sent an aid aircraft to Chad's city, Amdjarass, on Sunday to help Sudanese refugees with food parcels.
The food parcels were sent by the Emirates Red Crescent (ERC), the Zayed bin Sultan Al Nahyan Charitable and Humanitarian Foundation and the Khalifa Bin Zayed Al Nahyan Foundation in coordination with the Ministry of Foreign Affairs.
Earlier this month, UAE opened a field hospital in Amdjarass for Sudanese refugees in the presence of the Chadian Minister of Health, Assane Ngueadoum, alongside Chadian government officials, UAE entities supervising representatives and the Emirati medical team.
© Copyright 2023 IBTimes AE. All rights reserved.