UAE, Malaysia To Establish Comprehensive Economic Partnership Agreement
Malaysia's Investment, Trade and Industry (MITI) Minister Tengku Datuk Seri Zafrul Abdul Aziz revealed the country will be launching negotiations to establish a Comprehensive Economic Partnership Agreement (CEPA) with the UAE.
UAE's Minister of State for Foreign Trade, Dr. Thani bin Ahmad Al Zeyoudi, and Aziz had jointly agreed to launch negotiations on establishing CEPA between the two countries--an agreement that will help benefit several sectors.
"The Malaysia-UAE CEPA will be a comprehensive and mutually beneficial agreement, covering trade in goods and services, investments, economic cooperation, and other emerging areas of mutual interest to be agreed upon," MITI mentioned in the statement shared on Monday.
The statement noted UAE has been consistently a crucial and strategic trading partner for Malaysia in the Middle East. It also added Malaysia serves as an "ideal gateway" for the UAE to trade in the Asia-Pacific market.
The minister further shared that considering the similar "aspirations" of both countries, he was confident the Malaysia-UAE CEPA will benefit not only businesses and entrepreneurs, but also the citizens of both countries.
The total trade value between the countries in 2022 was $8.79 billion.
"Moving forward, both Ministers and their respective ministries will take the necessary steps to initiate negotiations on the Malaysia-UAE CEPA and for it to be concluded in an agreed timeline, paving the way for enhancing bilateral trade and investment ties between the two countries," the statement concluded.
The UAE trade minister, on the other hand, said, "The UAE is Malaysia's 17th trade partner globally and the second in the Middle East, accounting for 32% of Malaysia's trade with Arab countries. The UAE is also the first destination for Malaysian merchandise exports to Arab countries," Reuters reported.
The statement came after the Crown Prince of Abu Dhabi, Sheikh Khaled bin Mohamed bin Zayed Al Nahyan, visited Malaysia last week to "advance these relations toward greater cooperation and steady growth for the mutual benefit of the two countries and their peoples," the official agency website of the UAE, WAM noted.
As per the agency, the close relationship between President Zayed Al Nahyan and the King of Malaysia, Al Sultan Abdullah Ri'ayatuddin Al Mustafa Billah Shah, is one of the most important factors in cementing bilateral relations between the two nations.
"Malaysia receives special attention in the UAE's strategy to expand its network of relations and cooperation with Southeast nations in various fields given Malaysia's omnipresence and heavyweight in its regional environment," it added.
Both countries have shared diplomatic relations since 1983. While the UAE has invested in Malaysian real estate and infrastructure projects, there are several Malaysian companies who invested in healthcare and education in the UAE.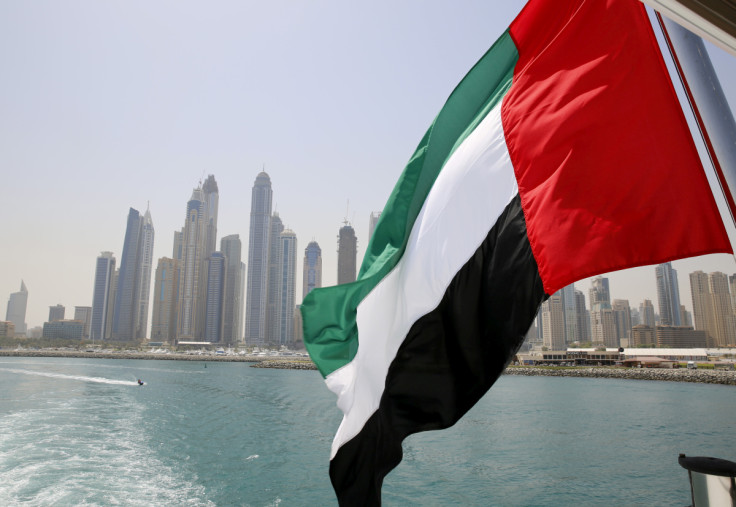 © Copyright 2023 IBTimes AE. All rights reserved.