UAE's Aviation Sector Comprises 42% Women Workforce, Says Expert
There are about 27,000 women reportedly working in the UAE aviation sector, representing 42% of the industry's workforce.
Mervat Sultan, the president of the Middle East Chapter of Women in Aviation, said there was an increase in the women's employment in the aviation sector due to their active and constructive participation.
On Wednesday, the president addressed the Women in Aviation 10th Anniversary Conference and said, "If you want to build your nation, you need to build a generation first. The empowerment of women is essential for the betterment of the society," Emirates News Agency reported.
She noted that to ensure the betterment of society, women need to be educated and trained. Moreover, parents and children need to be aware of the employment opportunities in the aviation sector.
She went on to reveal there were women working in different areas of the aviation section, including pilots, engineers, air traffic controllers, medical, technical, and legal staff.
During the event, the first lieutenant pilot of Dubai Police Air Wing, Sheikha Mozah bint Marwan Al-Maktoum, shared there was still a significant gender gap in aviation and an effective strategy was needed to fix this issue.
She recalled starting the Women in Aviation Association in 2019 with a mission to ensure a gender balance in the aviation industry through local, regional, and international partnerships and collaborations.
The first lieutenant woman pilot went on to explain that "women in the UAE are not just heard and seen but respected and included. To improve gender equality there is a need for collaboration of sponsors, government, and organizations supporting women in aviation."
A Twitter user shared a series of photos from the event.
Kuljit S. Ghata-Aura, who serves as the president of aircraft company Boeing Middle East, Turkiye, and Africa, said the company has taken steps to ensure both genders receive equal support in the workplace.
"In December 2022, we joined 15 companies from the UAE's private sector in signing a pledge to accelerate the advancement of gender equality in the UAE's workforce by increasing the representation of women in leadership roles to 30% by 2025," he said.
He added, "This pledge was an important opportunity for us to reinforce our efforts and align them with the UAE's gender-balance agenda."
Ghata-Aura shared the company was "proud to partner with the government and other stakeholders in promoting gender equity in the aviation sector," noting they were committed to increasing the representation of women in leadership roles not only in the UAE, but across the Middle East, Turkey, and Africa region.
According to Ghata-Aura, Boeing's women workforce rose to 24.6% globally.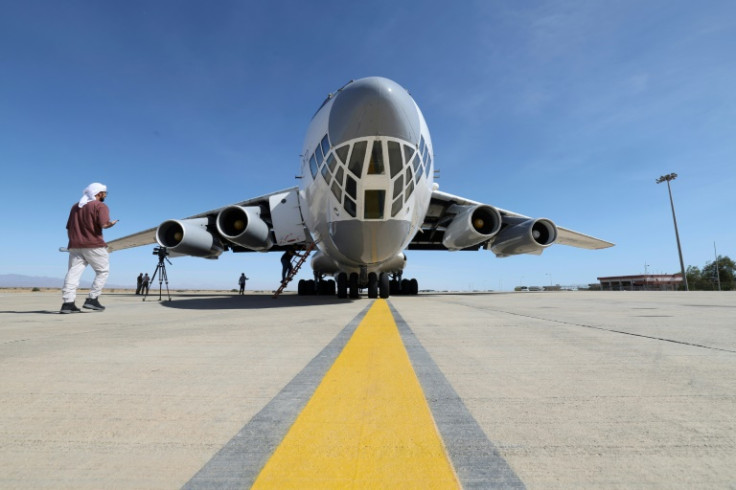 © Copyright 2023 IBTimes AE. All rights reserved.