UAE Rescue Team Arrives In Libya To Provide Flood Relief Assistance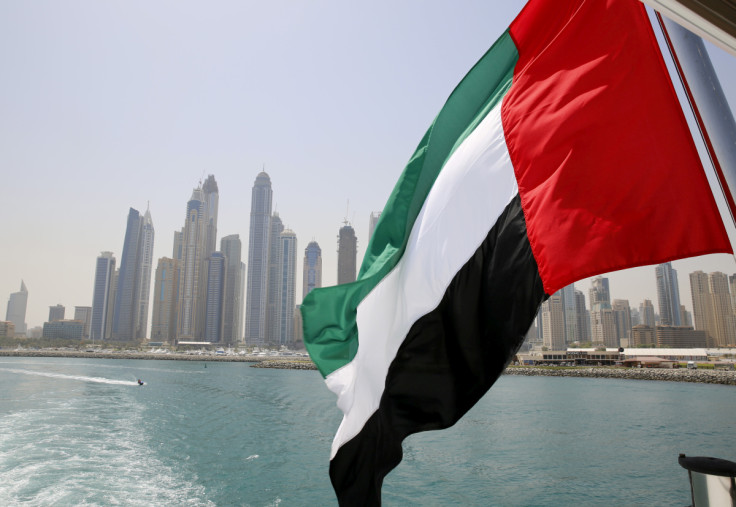 The United Arab Emirates (UAE) has sent its search-and-rescue team to Libya to help the survivors of the massive flood that caused the death of more than 2,000 people while over 10,000 people are missing.
Following the flooding caused by Storm Daniel, the President of the UAE, Mohammed bin Zayed Al Nahyan, ordered on Monday to provide urgent aid to Libya. On Tuesday, a team of 34 search-and-rescue members from UAE arrived at Benghazi Airport.
The rescue team was equipped with vehicles, jet skis, and search-and-rescue equipment, as per WAM. The team comes under the "heavy" category, which has been approved with an international license by the United Nations International Search and Rescue Advisory Group (INSARAG).
This category allows the team to perform rescue operations regionally and internationally.
The President of the UAE took to X, formerly known as Twitter, on Tuesday and expressed his sadness regarding the tragic flooding.
"We are deeply saddened to learn of the tragic flooding in Libya," he wrote. "The people of the UAE extend their sincere condolences to the families of those who lost their lives, and we wish a speedy recovery to all those that were injured."
Secretary-General of Emirates Red Crescent Authority, Hamoud Abdullah Al Junaibi, revealed that the relief plane also carries a large amount of shelter, food supplies, and other necessary items.
A spokesman for the Libyan government, Mohamed Massoud, disclosed that "at least 150 people were killed as a result of flooding and torrential rains left by Storm Daniel in Derna, the Jabal Al Akhdar region, and the suburbs of Al Marj," The National News reported.
The UAE sent Libya assistance after Libyan prime minister, Ossama Hamad urged the international community to help on Monday. The prime minister noted on Monday that at least 2,000 people are dead while thousands are missing.
"The missing are in the thousands, and the dead exceed 2,000," Prime Minister Hamad told al-Masar TV, India Today reported. "Entire neighborhoods in Derna have disappeared, along with their residents ... swept away by water."
Deputy mayor of Derna, Ahmed Madroud, noted that it will be difficult to recover as the effects of Storm Daniel are huge.
A climate science professor at the University of Bristol, Lizzie Kendon, predicted that such flooding might occur again, explaining that Storm Daniel "is illustrative of the type of devastating flooding event we may expect increasingly in the future" due to global warming, Al Jazeera reported.
© Copyright 2023 IBTimes AE. All rights reserved.