UAE Temperatures To Reach Nearly 50 Degrees Celsius This Week
KEY POINTS
Residents in Sila, Abu Dhabi should prepare for hot temperatures that may reach 48°C on Thursday
Temperatures in Dubai, Abu Dhabi and Ras Al Khaimah would peak to 44°C on Tuesday
On June 15, the mandatory midday break for outdoor workers will be enforced
UAE's National Centre of Meteorology (NCM) predicted a scorching summer as temperatures are expected to rise to nearly 50°C this week.
Aside from the hot weather, dust storms are also expected, the agency said in this National News report.
Similarly, residents in Sila, Abu Dhabi, should prepare for hot temperatures that may reach 48°C on Thursday, the outlet added.
In the latest five-day bulletin of the NCM released on Monday, it said temperatures in Dubai, Abu Dhabi and Ras Al Khaimah would peak to 44°C on Tuesday. Meanwhile, temperatures in Al Ain may swing between 43°C and 44°C throughout the week, What's On reported.
Residents and visitors of the agricultural town of Sweihan in Al Ain must brace themselves as temperatures are expected to reach 50°C again. The seriously hot weather is set to take a break in Dubai on Friday as the temperature is expected to cool down by 37°C.
This weather forecast tweet by the NCM on Monday provides a more in-depth look at temperatures across UAE throughout the week.
A new tweet by the NCM on Tuesday was translated by Google as saying, "#The_lowest_temperature recorded over the country today morning is 23 °C in Barakah (Al Dhafra region) at 06:15 UAE Local time."
Temperatures usually rise steadily beginning May each year in the UAE, exceeding 50°C in some occasions.
Sweihan, is known as one of the hottest places in the UAE with temperatures reaching as high as 51.8°C on June 6, 2021. On that day, Sweihan residents found it hard to go around their routine with one of them likening the heat as being "inside an oven," this National News article said.
The government has laid out measures to help outdoor workers during the scorching summer heat.
On June 15, the mandatory midday break for outdoor workers will be enforced.
The policy will effectively prohibit workers to do their duties in open spaces between 12.30 pm and 3 pm. The measure will remain in place until September 15. Companies caught violating the mandatory midday break will be fined up to Dh50,000.
While residents can expect intense heat in the coming days, conditions will remain cloudy, the weather bureau said in the National News report. Winds are expected to reach up to 25kph this week, carrying with it dust and sand and could lead to spells of reduced visibility.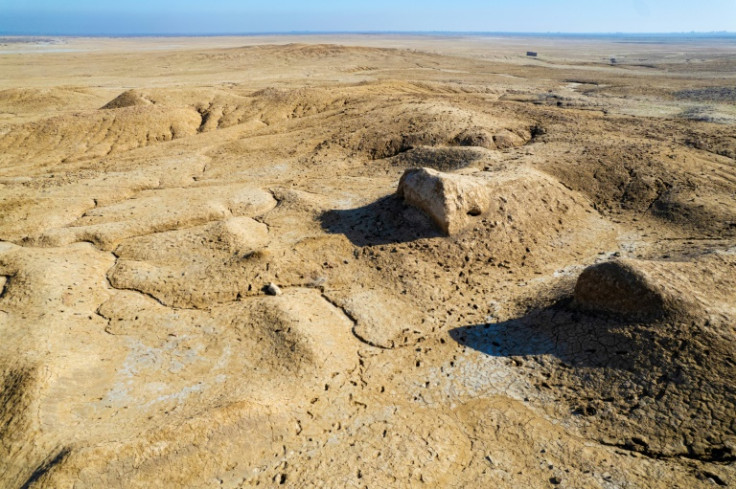 © Copyright 2023 IBTimes AE. All rights reserved.