UAE Unveils Tourism Goals At Arabian Travel Market 2023
KEY POINTS
Sheikh Mohammed highlighted the resurgence of the tourism sector after a three-year decline due to COVID-19
He said the UAE witnessed a 70% growth in tourism spending in 2022
The country aims to draw 40 million tourists within the next seven years
UAE's vice president and prime minister, Sheikh Mohammed bin Rashid al Maktoum, has laid out the country's tourism goals, saying the aim was the make it the "best and most active economy in the world."
Addressing thousands of visitors during the opening of the 30th annual Arabian Travel Market on Monday, Sheikh Mohammed hailed the government's plan to advance the economy, with the tourism sector at its heart.
In his address, Sheikh Mohammed highlighted the resurgence of global tourism after three years of decline due to the COVID-19 outbreak, and applauded the 70% growth in the UAE's tourism spending in 2022, reported Arabian Business.
Following his address, the Dubai ruler took to Twitter to echo his ambitions for the country's tourism sector.
"We have set a target of reaching 40 million tourists within seven years, and increasing the tourism sector's contribution to our GDP to AED450bn. We remain committed to developing all sectors of our national economy, with the goal of building the best and most active economy in the world," he added.
Back in November, Sheikh Mohammed had unveiled for the first time the UAE's goals for the industry when he announced a national tourism strategy aimed at drawing Dh100 billion in tourism investment by 2031.
"Today, we adopted our national tourism strategy until 2031," he wrote on Twitter. "Today, we are among the top 10 tourist destinations in the world and our goal is to accelerate our competitiveness by attracting Dh100bn in additional tourism investments to this vital sector and receiving 40 million hotel guests in 2031."
Meanwhile, this year's Arabian Travel Market brings together more than 2,000 exhibitors from 150 countries to the UAE. Held under the theme "Working Towards Net Zero," the four-day event, which reflects the UAE's commitment to shaping a more sustainable future for humanity, has become a leading global hub for travel, tourism, and hospitality industry leaders to engage in constructive dialogue and discover new business opportunities.
Apart from Sheikh Mohammed, the first deputy ruler of Dubai, Sheikh Maktoum bin Mohammed bin Rashid Al Maktoum and second deputy ruler of Dubai, Sheikh Ahmed bin Mohammed bin Rashid Al Maktoum, also attended the event.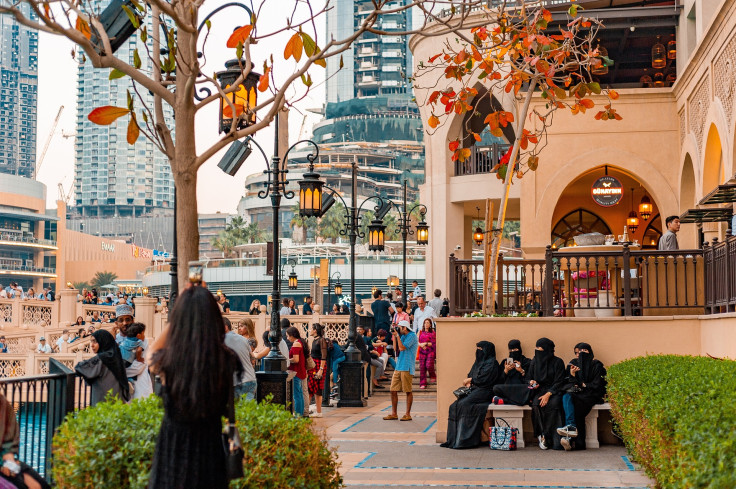 © Copyright 2023 IBTimes AE. All rights reserved.