UAE's Non-Oil Sector Expected To Grow Faster In 2023
KEY POINTS
"We expect full-year visitor numbers to exceed 2019 levels": Khatija Haque, head of research and chief economist, Emirates NBD Research said
The study projected a 5.0 growth for non-oil industries this year
The Emirates NBD research saw a robust consumer demand in the first quarter, as both credit and debit spending grew at a solid pace
Researchers predict faster growth for UAE's non-oil sectors with the tourism sector as one of the largest growing sectors in 2023 according to new data released by Emirates NBD Research on Monday.
"The PMI [S&P Global Purchasing Managers' Index] has averaged 55.5 in the first five months of the year, higher than the average over the same period last year, despite weakness in external order growth. Business activity has been supported by domestic demand so far in 2023," Khatija Haque, head of research and chief economist, Emirates NBD Research said.
The tourism sector is expected to become the largest contributor to the local economy in 2023.
"We expect full-year visitor numbers to exceed 2019 levels, which will also underpin growth in the transport and services sectors this year. We have thus revised up our forecast for non-oil GDP growth in the UAE to 5.0 per cent this year, from 3.5 per cent previously," Haque said in the research.
UAE's non-oil sector growth is still on a positive outlook despite its PMI falling to 55.5 in May compared to 56.6 in April, Arab News said.
"The UAE PMI pointed to another strong performance across the non-oil sector midway through the second quarter of 2023. Despite slipping from April's six-month high of 56.6, the latest headline reading of 55.5 signaled a robust improvement in business conditions, driven by marked upturns in activity and new work," David Owen, senior economist at S&P Global Market Intelligence told the outlet.
The forecast said that with the extended production cuts expected by Opec+ through the end of 2024, it now anticipates UAE's hydrocarbons GDP to diminish by 2.5% this year.
However, the Emirates NBD research saw a robust consumer demand in the first quarter, as both credit and debit spending grew at a solid pace.
"Emirates NBD data points to robust consumer demand through the first quarter, as card spending (both credit and debit) grew at a solid pace. We expect aggregate demand is supported by continued population growth in the UAE, which has likely also been a driver of higher housing costs," the study said.
Furthermore, the study noted that inflation in UAE has slowed down from its peak in July which stood at 7.1%.
"We expect inflation in the emirate to average 3.5% in 2023, down from 4.7% in 2022," Haque said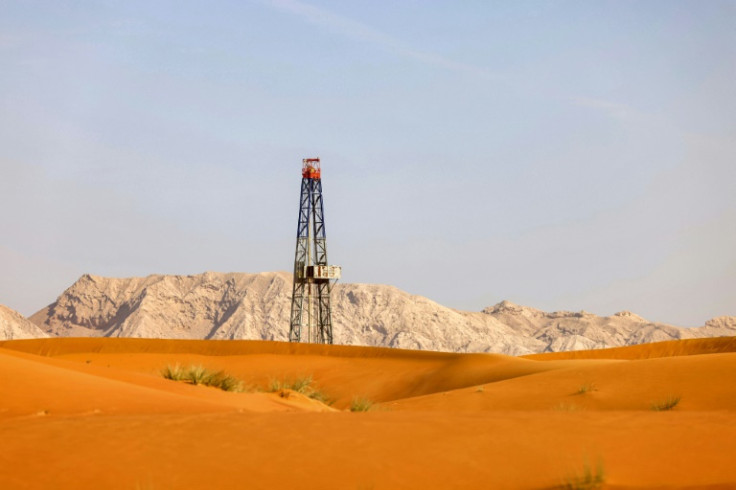 © Copyright 2023 IBTimes AE. All rights reserved.