Dubai Air Show 2023: Moro Hub Partners With Thales To Enhance Digital Security In UAE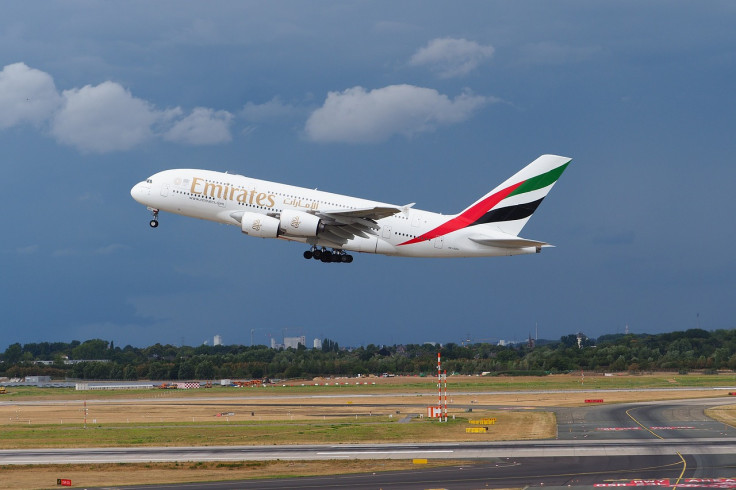 Moro Hub, the digital arm of Dubai Electricity and Water Authority (DEWA), signed an agreement with a French-based IT company, Thales - that provides services to the aerospace, defense, transportation, and security sectors - to enhance physical and cybersecurity services in the UAE.
The agreement was signed on the sidelines of the Dubai Air Show 2023, which marked the 18th edition of the event. The air show opened at Dubai World Central (DWC) on Monday and will end on Friday (Nov. 17) under the theme, "The Future of the Aerospace Industry."
The agreement was signed by Marwan Salem bin Haider, Vice Chairman Group CEO of Digital DEWA, and Elias Merrawe, Vice President, Civil Business of Thales in the Middle East.
Saeed Mohammed Al Tayer, Managing Director and CEO of DEWA, and Patrice Cain, Chairman and CEO of Thales, were present during the signing ceremony.
The partnership will ensure a wide range of cutting-edge solutions in the UAE to strengthen digital infrastructures, keeping data protection and security in mind.
DEWA's CEO Al Tayer said that this partnership is aligned with the vision and directives of Sheikh Mohammed bin Rashid Al Maktoum, the Prime Minister of the UAE and Ruler of Dubai, to sustain a secure and resilient digital ecosystem for businesses and enterprises in the country.
"Given the rapid expansion of digital connectivity, protecting the critical infrastructure of organizations and companies has become of utmost importance," Al Tayer was quoted as saying by WAM.
"Our alliance with Thales underscores our shared commitment to enhancing the cyber defense capabilities through the utilization of Moro's advanced technological solutions and Thales' industry-leading expertise. Our goal is to position Dubai as a global hub for advanced cybersecurity solutions," Al Tayer added.
Bin Haider noted that Moro Hub will ensure the "security of digital assets in an ever-evolving digital landscape," adding that the UAE-Based digital data hub's collaboration with Thales reflects their "dedication towards delivering transformative, state-of-the-art solutions that excel in meeting the increasingly complex security demands of modern businesses and organizations."
He further said that Digital DEWA is confident in setting new standards in digital security as it has now collaborated with Thales, a global leader in advanced technologies within the domains of Security and Digital Identity.
Merrawe emphasized that the company is constantly working on creating a safer world with the help of cutting-edge technology solutions. "The new agreement will contribute to equipping the UAE with unique and sovereign technology capabilities in line with 'We the UAE 2031'," Merrawe concluded.
The event is being attended by more than 1,400 exhibitors and 300 international speakers from 148 countries.
© Copyright 2023 IBTimes AE. All rights reserved.