Emirates To Make $950 Million Investment In Ultra-Modern Engineering Facility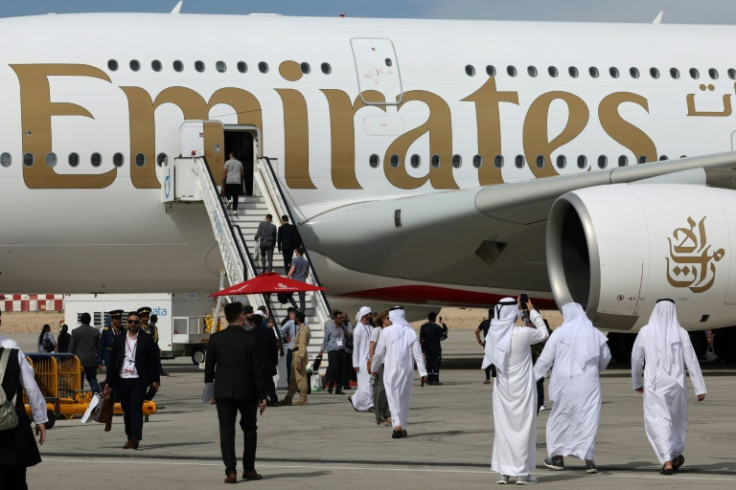 Emirates announced at this year's Dubai Air Show that it is investing $950 million to build the largest and most advanced engineering facility at Dubai World Central (DWC), which will cover 1 million square meters of land.
The world's largest international airline explained that the ultra-modern facility will be built to support the aircraft fleet of Emirates and fulfill its operating requirements. Aside from Emirates, other airlines will also be able to use the facility.
Ahmed bin Saeed Al Maktoum, Emirates chairman and chief executive officer, explained that this investment shows the airline's confidence in the future growth of Emirates and the aviation sector.
Al Maktoum said the new facility will support Emirates to be entirely self-sufficient when it comes to maintenance, repairs, overhaul (MRO) and all engineering requirements for the aircraft fleet. Furthermore, it will provide the airline with operational stability, flexibility and quality assurance.
"With the projected growth of the region's aviation sector, Emirates' new engineering facility will also play a key role as a center of excellence, attracting the involvement of global players across the aviation supply chain," Al Maktoum said, as per WAM. "It'll create thousands of skilled technical jobs and add value to Dubai's economy."
Ali Mubarak Al Soori, Emirates Group executive vice president for facilities, projects management and group procurement and supply chain, revealed that Phase 1 of the construction work is expected to start in 2024 and will be completed by 2027.
"Provisions have been made for further expansion, potentially doubling the capacity in Phase 2, in line with Emirates' fleet growth and operational requirements," Al Soori said.
"The new Emirates Engineering complex will also incorporate sustainability into its design, including the use of green build materials throughout the complex; the installation of solar panels on roofs across the entire campus; and the set-up of recycling systems for oils and wastewater," he added.
The first phase of the project will provide eight maintenance hangars and one paint hangar — all of which will be capable of handling commercial aircraft up to Code F (A380), massive storage facilities, an engine run-up facility, administration offices and around 20 support workshops.
Moreover, the current Engineering Centre at Dubai International (DXB) will continue to support Emirates operations.
Dubai Airshow 2023 opened on Monday and will end on Friday. The event is being attended by more than 1,400 exhibitors and 300 international speakers from 148 countries.
© Copyright 2023 IBTimes AE. All rights reserved.